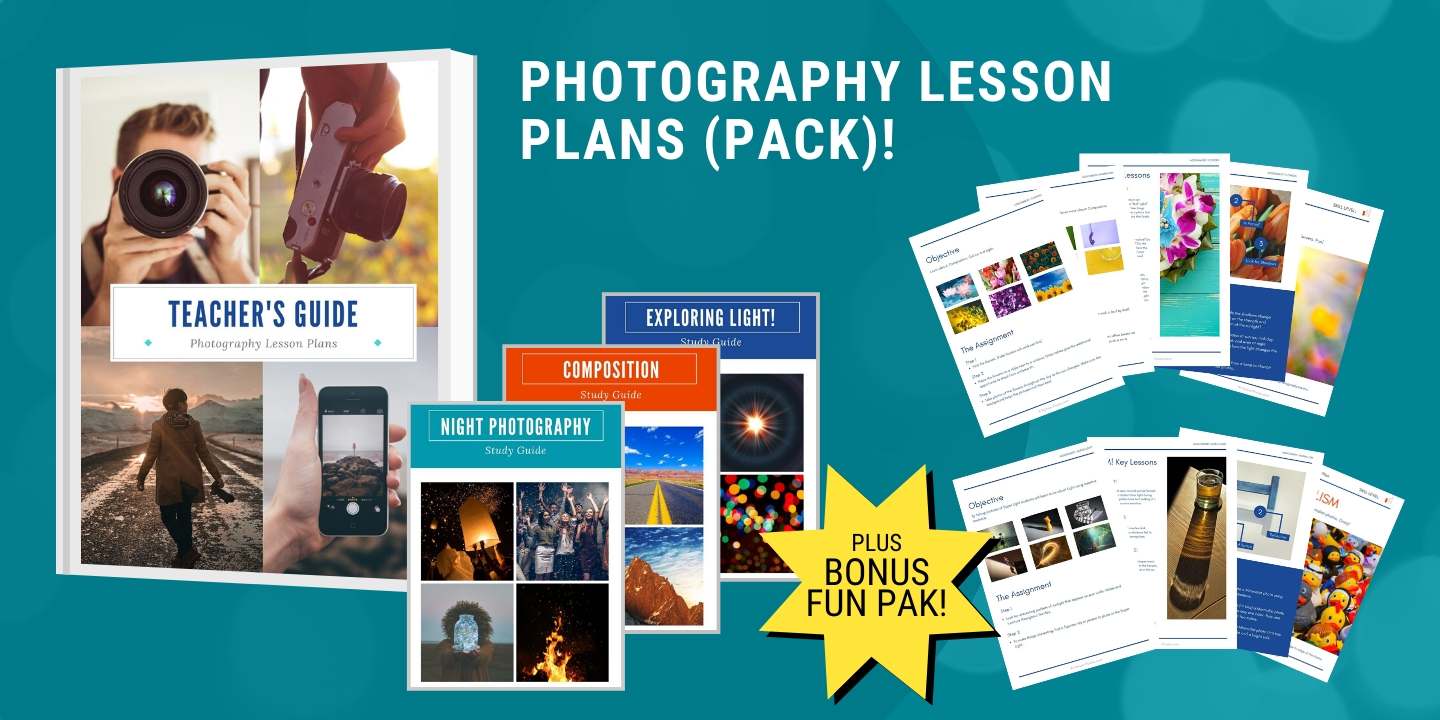 PhotoGraphy lesson plans
Easy-to-follow lesson plans for Parents (and teachers)
Brand new in 2020!

Picture Power Photography Lesson Plans make teaching photography accessible and fun with engaging assignments and key lesson points that even a novice photographer can teach. 

Do you have kids at home that are showing an interest in photography?
Do you want to expose your students to the creativity and self expression photography offers?
If you have access to a camera, you can teach photography!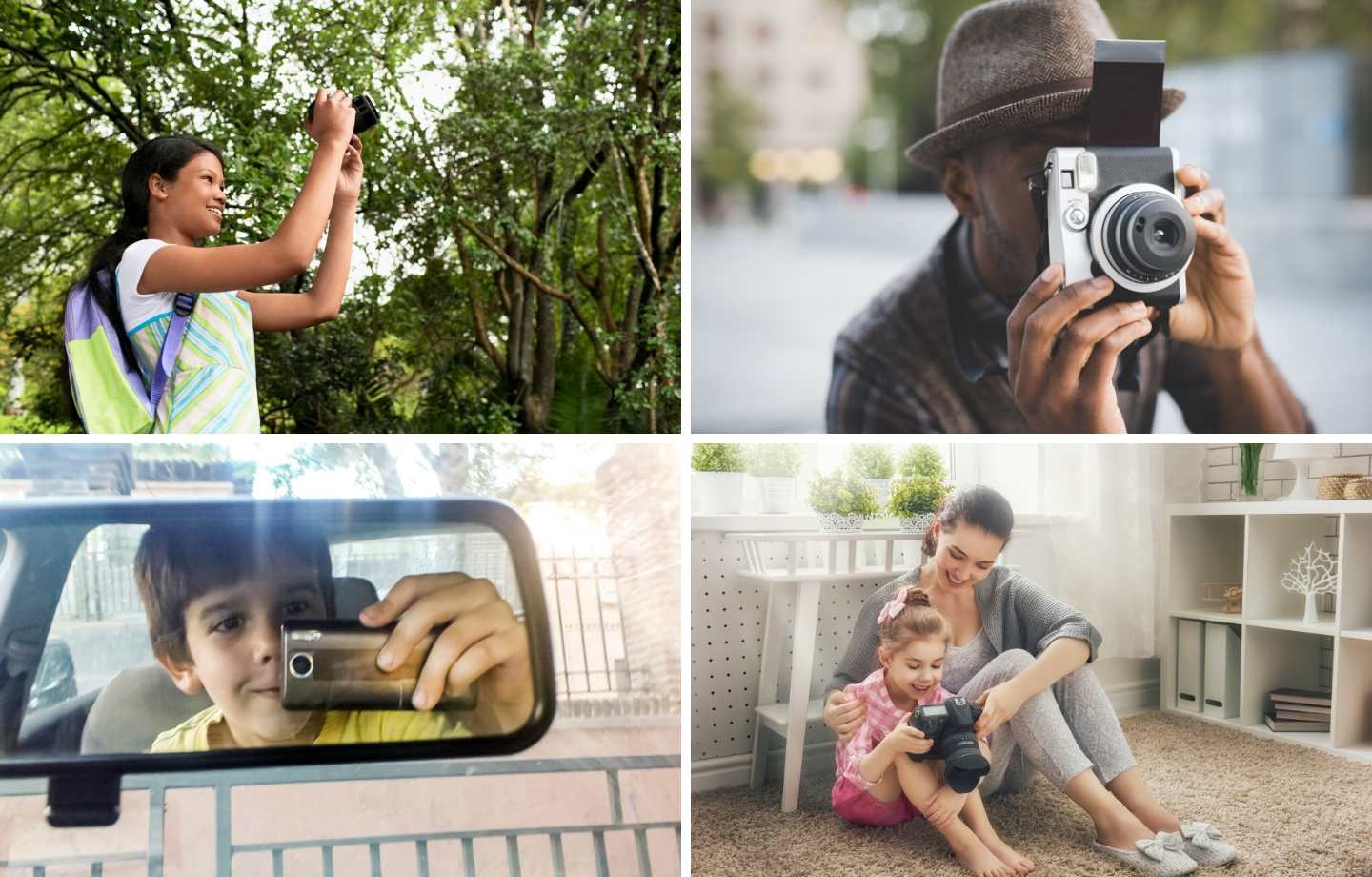 "making it easy to teach photography"


WHAT YOU GET
(3) Study Guides: Night Photography, Composition and Exploring Light!
* Includes: Bonus Fun Pak!*

TEacher's guide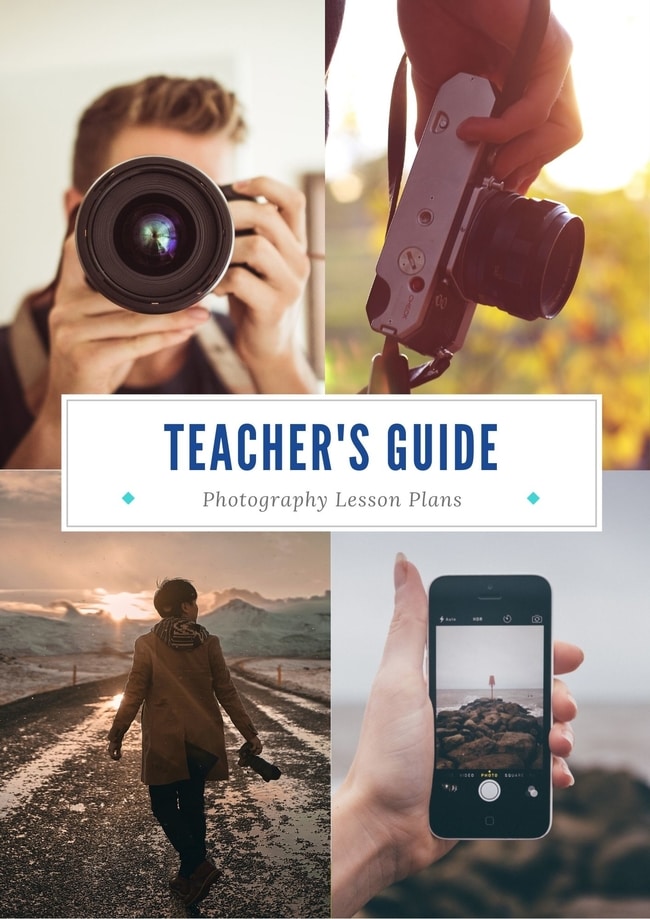 The Teacher's Guide (10-pages) is your personal how-to on how to get the most out of the lesson plans for your kids and students.
You'll get specific ideas and exercises to keep your kids learning and having fun.


---
Photography lesson plans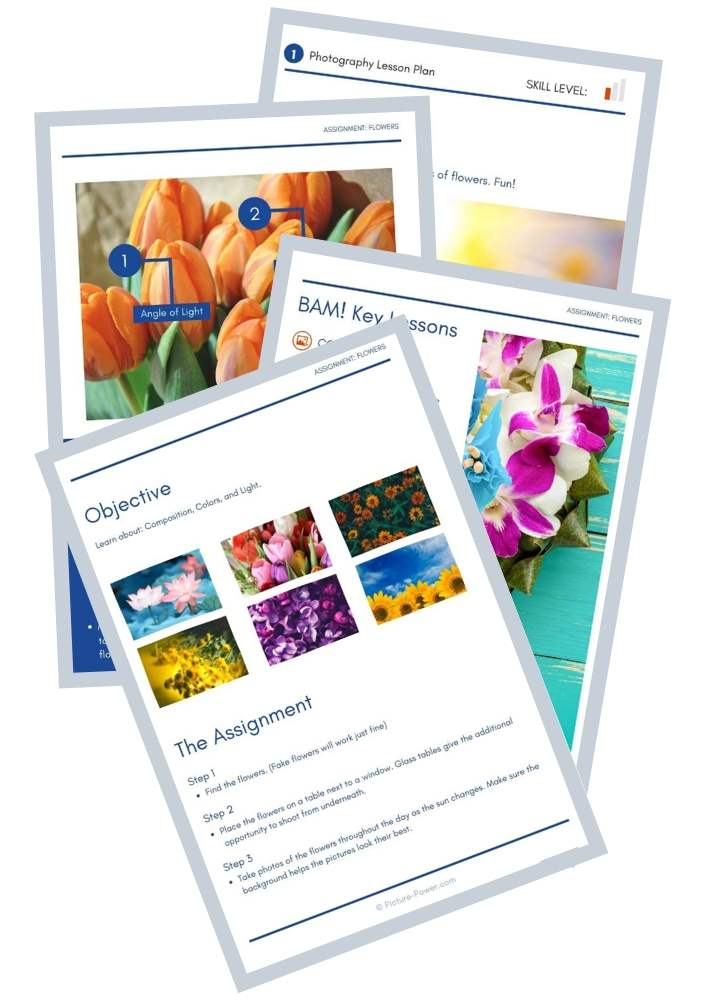 In this pack you get six (6) photography lesson plans.

Each plan is easily printable with four pages that clearly lays out the objectives and assignments.
Each lesson plan has plenty of photo examples and simple instructions that students can easily understand and follow.
Appropriate for all cameras and ages.
---
study guides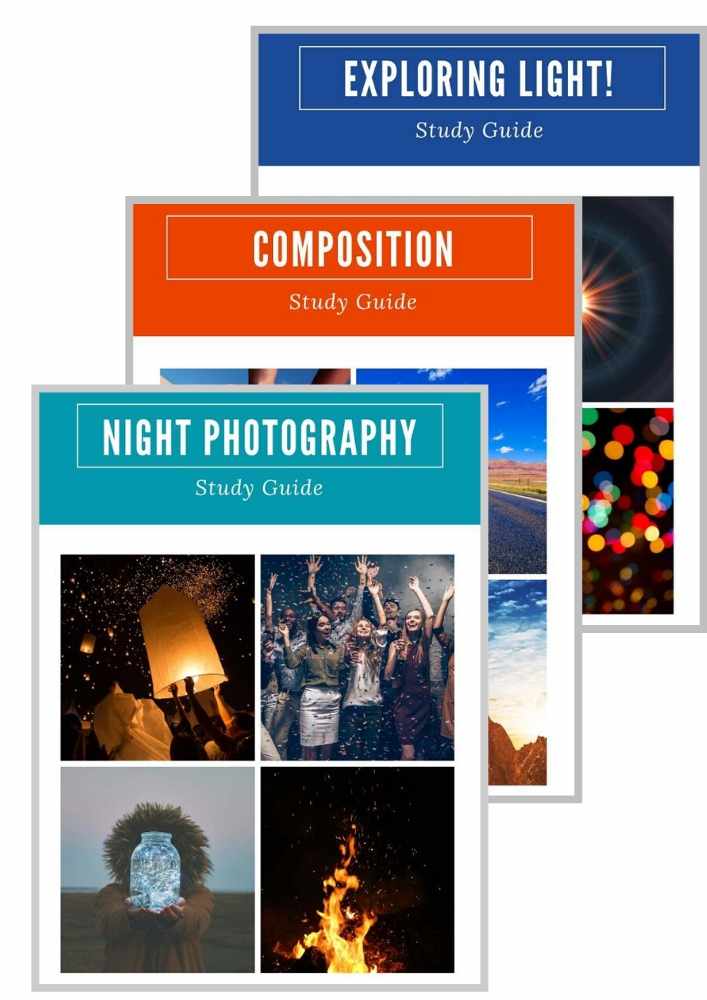 As a bonus with the lesson plans, you get three (3) in-depth study guides covering these topics:
Study Guide 1: Night Photography
Study Guide 2: Composition/Rule of Thirds
Study Guide 3: Exploring Light!
These will help you and the students gain a better understanding of each of the core photography concepts.
---
free bonus: fun pak!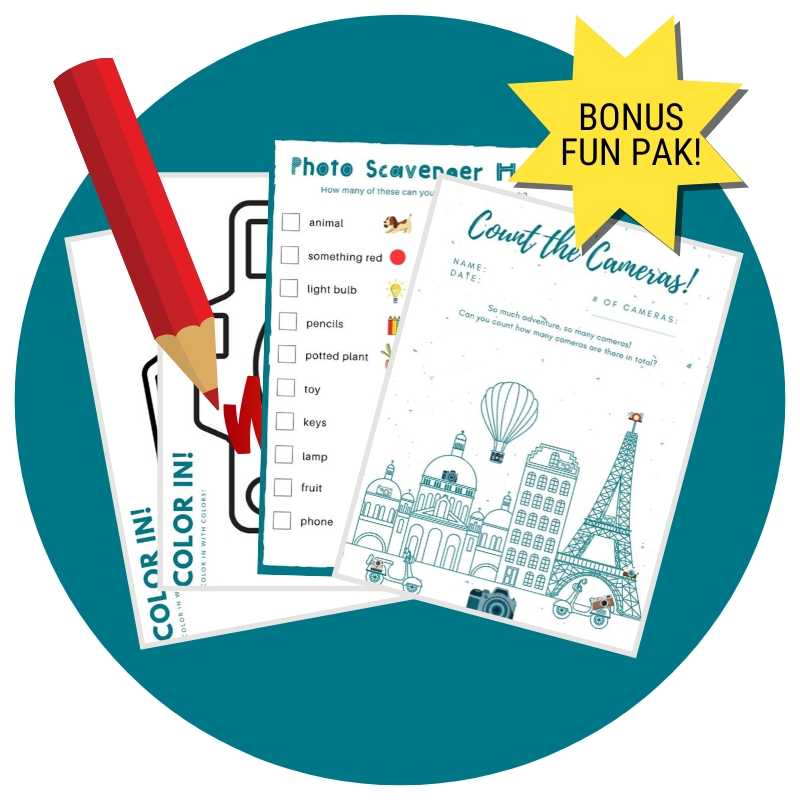 As an extra FREE Bonus, get a Fun Pak of activities including a Photo Scavenger Hunt, 'Count The Cameras' Game and 2 Easy Color-In print-outs. 

All high-quality full-color (PDF) printables.
---
teaching kids photography
What's great about teaching photography to kids?

Photography is affordable. If you've got a smartphone, you've already got a great camera.
Photography is portable. There's no need to go to the studio or a classroom to put photography lessons into practice. The world (the whole Universe!) is the photographer's studio.
Photography is practical and expressive. From an impressive social media feed to being able to document a breaking news event or simply take above average photos of a birthday party, the Art of Photography holds humanity captive when done right.
Are you ready to teach photography to someone you know?
Picture Power has created a set of photography lesson plans designed to help the novice photographer (you)  introduce the basics of photography to your students or children.

---
Picture power guarantee
Your success teaching photography is our #1 priority.

At any time in the next 7-days, if you don't find the Photography Lesson Plans (Pack) absolutely helpful OR... If you are dissatisfied in any way...
...just let us know and your payment will be refunded. We offer a "100% happiness", no questions asked, 7-day money back guarantee.