Photography Hacks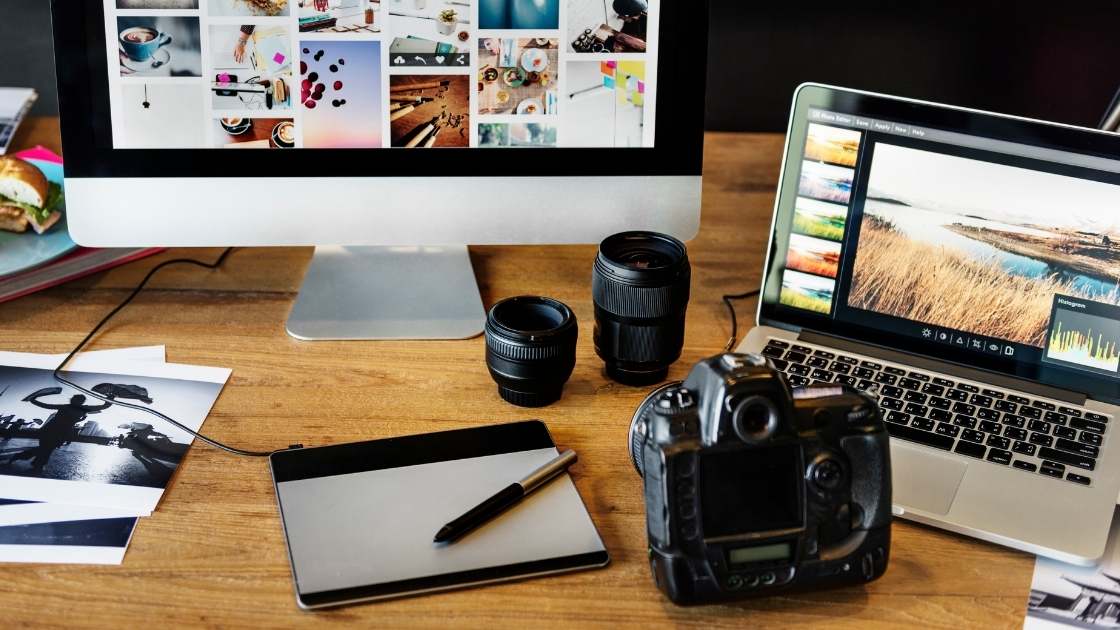 The team at 5-Minute Crafts GIRLY has put together a great list of photography hacks to challenge your photo-creativity.
If you find yourself sitting at home more lately (like we all have!) and want something creative to do or if you have students at home now and are looking for an artistic assignment, these photograph hacks can do just that.
Our Favorite 5 -Minute Crafts GIRLY Photography Hacks
We won't list every one of their photography hacks but we will share some of our favorites. Jump into the video now or skip to the ones we like best. 
You know what? Watch the whole video! There are lots of good portrait posing techniques, painting with light, and panoramic portraits hacks. Lots of cool stuff!
M&Ms!!! Of course this is one of our favorite hacks!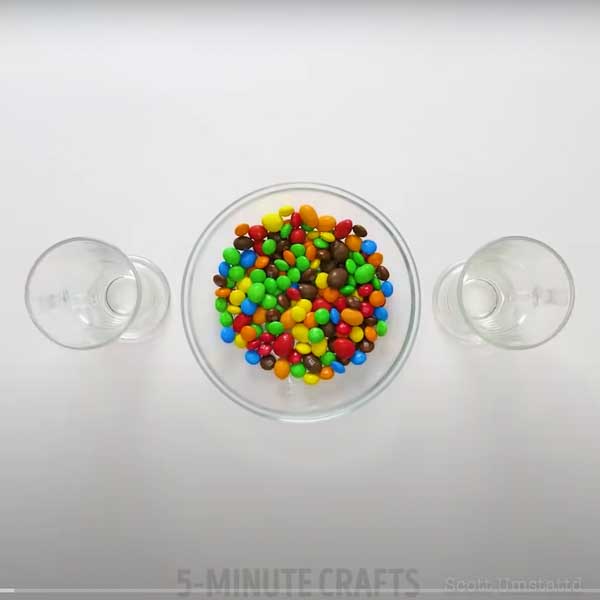 At 1:40.
See what you can do with a sheet of glass, a spray bottle and some tasty M&Ms. The effort needed to pull off this shoot is minimal and the results are always changing. 
Don't have M&Ms? Sad. 
What else could be used instead of M&Ms?
Hungry for more now?
Here's how to take tasty food photos.
---
A Bag of Light
At 2:00.
We LOVE photography hacks that allow a photographer to add light in a simple and EFFECTIVE way. Lighting photography hacks are the best! And this hack is worth doing. 
All you need is a flashlight and a plastic bag. Bow up the bag and squeeze it off so that a bubble is made of the bag. Hold a flashlight next to the bubble-bag and point it toward your subject. 
This hack lets the photographer add a little more light to one side of the subject to give the photo more dimension. 
Note: a brighter flashlight can be held farther from the face (or subject).  What would the photo look like with a colored bag?
---
Laptop Background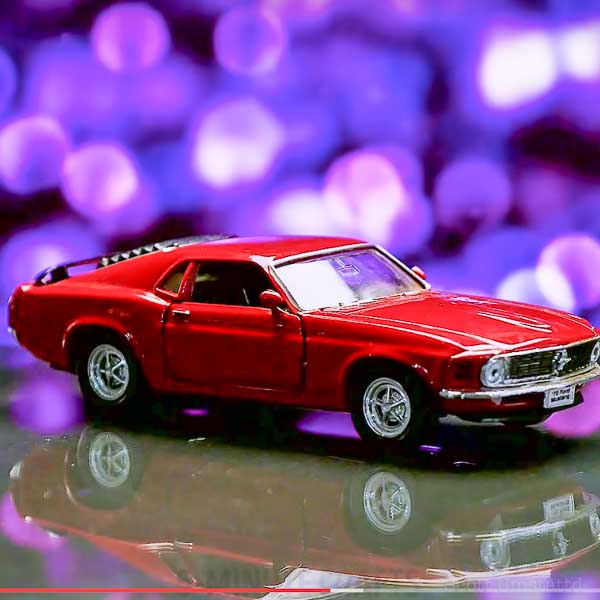 At 6:24.
This is one of the great indoor photography hacks of all time!
By placing your subject in front of a computer screen you can create any background you want for your photo. It's almost like having your own green screen set up without the hassle of setting up a big green screen and doing a lot of Photoshop.
Note: don't forget to shine a bag of light on your subject!
---
Rainy Day Window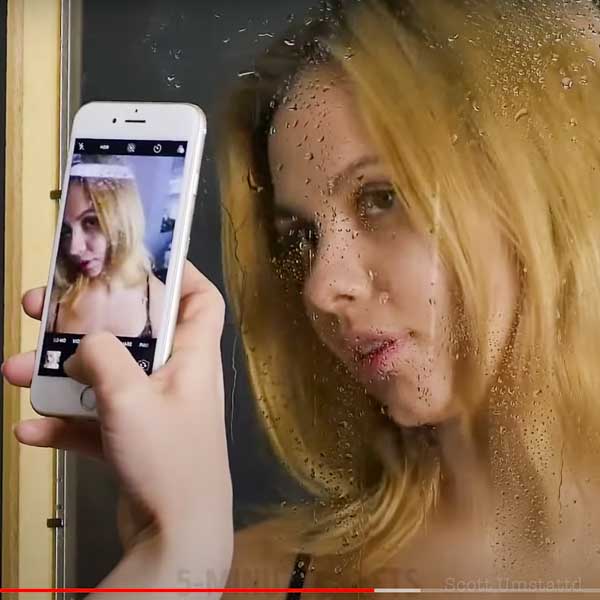 At 7:15.
This is another one of those simple and effective photography hacks. All you need is a sheet of glass (don't cut yourself!), a spray bottle, and something to photograph.
This is a great way to set a mood for a portrait shoot. Always think about your background. This set up is easy to move around. Find a location that gives the best light and a background that doesn't distract from the subject.
What would the photos look like if you added food coloring to the water in the spray bottle?
---
Make a Lightbox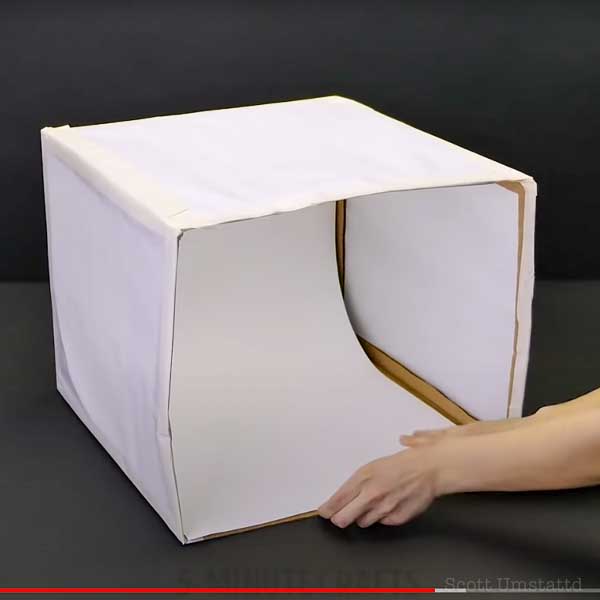 At 7:24.
Lighting photography hacks are the best! As you know.
This is a great hack do if you are trying to sell anything online. By creating a white box you allow light to wrap around your subject in an even manner and it places your subject against a white background. Talk about making your subject look good (and important)!
What would happen if you made a light box out of a refrigerator box? Imagine someone going inside of your light box to have their picture taken. What would be the challenges to making a light box big enough for people?
---
White Sheet Reflector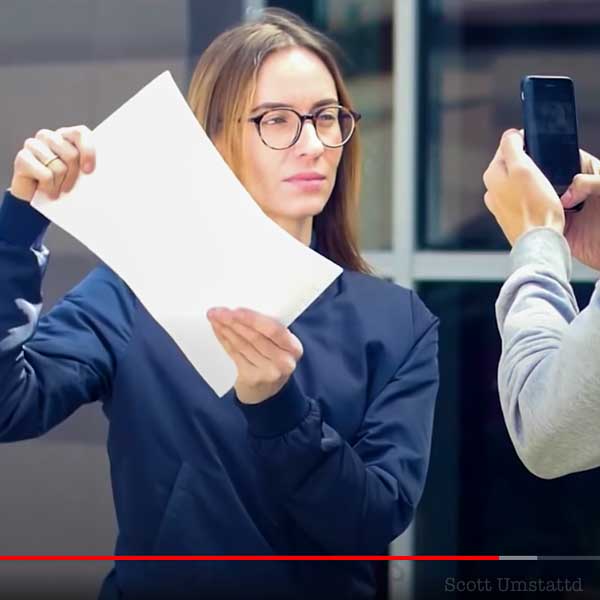 At 8:32.
Lighting photography hacks rule! We never get tired of them!
And here's yet another simple and effective way to add more light and dimension to your photos. What could this simple and effective thing be?
A white sheet of paper. Just hold a white sheet of paper next to your subject to "bounce" light back onto your subject. This serves the same role as a fill-flash using an external flash.
Note: reflective paper will bounce light in a different way than copy-machine paper. A bigger piece of paper will bounce more light back onto your subject. If you want to bounce light back onto a car, you would need a reflective material as big as or bigger than the car.
What would happen if you used an orange sheet of paper to bounce light back onto your subject?
---
Photography Hacks For HOmeschool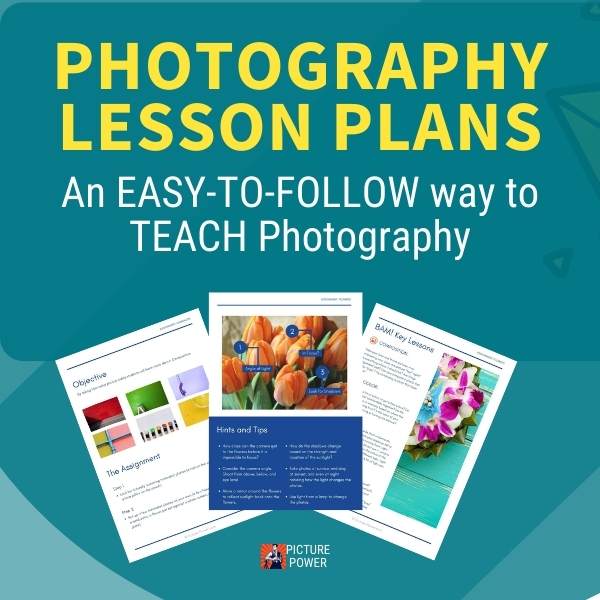 Looking for a photography hack that will help you TEACH photography?
If you are a homeschool family or if you have kids that are camera-curious, Picture Power has created a set of Photography Lesson Plans to help homeschool families enjoy the simplicity and creativity found in photography.
Our lesson plans are made for parents who may feel overwhelmed with the prospect of actually teaching photography to their kids.
The camera you use does not matter with our photography lesson plans. All teaching is focused on LIGHT and COMPOSITION. 
Ready to add Photography to your curriculum? Learn more about Picture Power's Photography Lesson Plans.
---
More from picture power
---
---
photography lesson plans pack