Why Should you use Adobe lightroom for post production?
By Jane Grates
---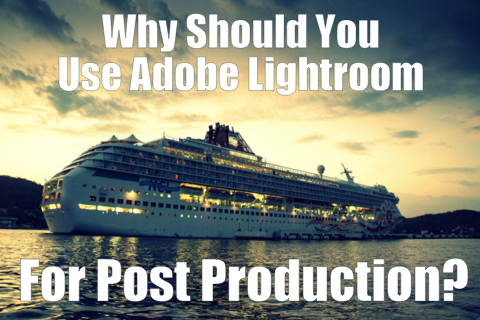 Hello friends, and welcome to the marvelous world of digital photography!
If you have been wondering what is so special about the digital post-production process that everybody seems to be talking about, you have obviously come to the ideal place to discuss this issue.
Modern-day photography requires not only proper knowledge about how to use your camera to produce stunning results, but also the ability to use software that can really turn your images into masterpieces in only a few seconds, as long as you happen to have the right resources to do so.
If you haven't come across Adobe Lightroom before, let me tell you that this fantastic, versatile software was created back in 2006 as a spin-off project from the creators of Adobe Photoshop. The creators felt at the time that Photoshop was inadequate in providing a friendly interface for the everyday photographer, who required a piece of software with less of a pronounced learning curve in order to post-produce their photographs.
What, then, is so special about Lightroom that other software can't do? Two things - Presets and Brushes.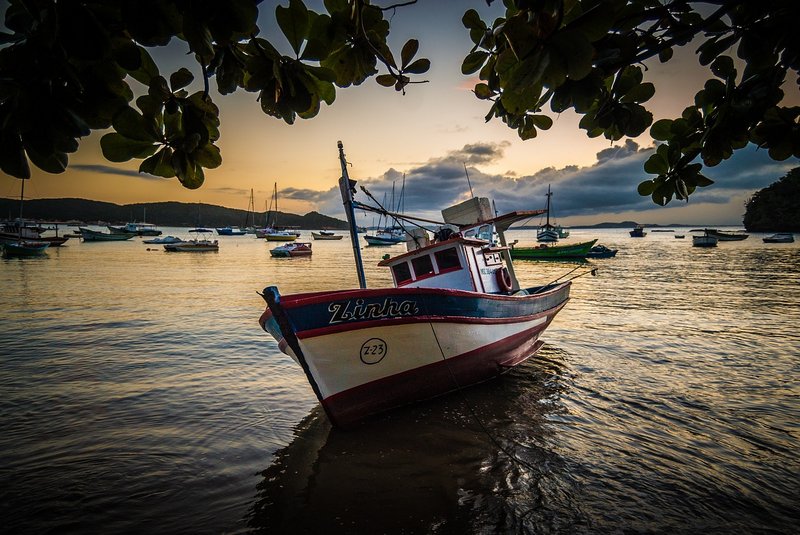 Imagine that you have a huge number of bulk pictures that you need to post-produce for a client by yesterday.
Then imagine the amount of stress you would probably feel at that moment… What if I tell you that you can edit the entire stack, even as many as over 100 pictures, in just a few minutes with the help of Adobe Lightroom?

Presets are predefined sets of instructions applied to Lightroom tools and sliders, which can create an amazing range of professional quality effects to your pictures within just a few seconds. Pretty amazing right? 

The great thing about presets is that you can rely on them to perform your post-production job in mere minutes while cataloging your job in Lightroom's Library Module area, the one used for storage and organization of your media catalogue. It features a Quick Editing Mode, using LR Presets to make the work much faster. This enables you to reduce your work hours to just a few of minutes.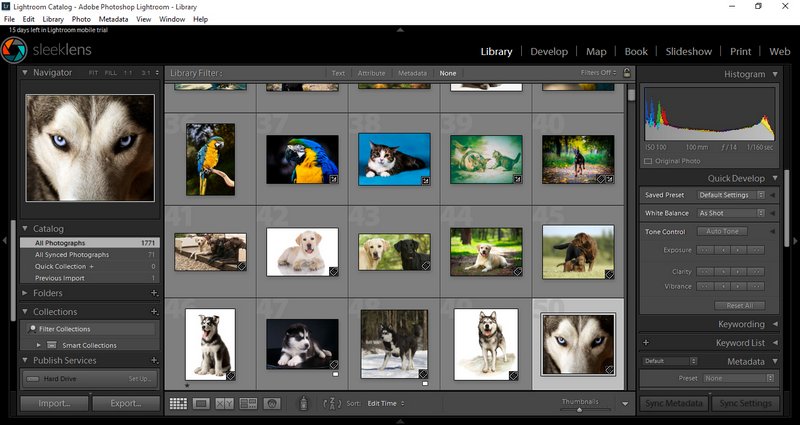 However, that's not all Lightroom has to offer users. If you happen to have enough time and dedication to explore the software, you will discover that Lightroom can do almost everything Photoshop can do for professional photography and more. You will only be using Photoshop for very specialized effects, or when you need to remove backgrounds or create advanced photo merges.
The rest of the time, Lightroom can meet your needs as a photographer with tools for handling White Balance correction, Tone Curve adjustment, Vignetting effect, Split Toning, and much more.

Finished with the editing process? Don't worry, Lightroom also anticipates the final product you will probably need, offering several options for outcome format. First of all, there is the obvious option of exporting your file to and image by right clicking on it at the Develop module anytime you are ready to do so.
However, you can also switch to the Print module, where you can access a great range of options and tools that can transform the printing process into an enjoyable experience.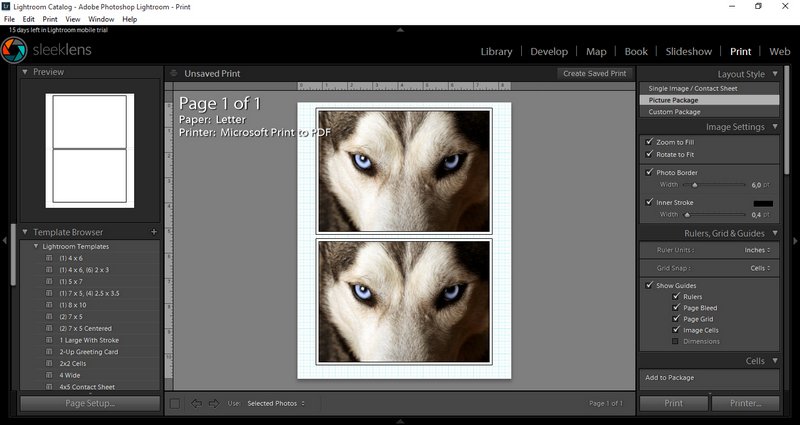 Need to create a slideshow with your images, but don't know how to do so? Don't worry, Lightroom features a Slideshow Module that can create a presentation of your work in only a few minutes.
There are also options for creating Web Media Galleries or even for Book Publishing, which elevates Lightroom from common post-production software to a complete digital photography suite for the passionate designer.
After everything I've mentioned, if you still have doubts about getting Lightroom, let me tell you that Lightroom's current subscription mode features an incredible offer for dedicated users: Adobe Lightroom (desktop version) + Adobe Lightroom Mobile + Adobe Photoshop for only $9.99 per month. Crazy right? You will get the entire bundle for such a great price that it is almost impossible to resist.

All I have left to ask you is, what are you waiting for? Get your own Adobe Creative Cloud license and join many professional photographers in enjoying every single tool Lightroom has to offer.
---
More from picture power
---
---
photography lesson plans pack