GoPro Hero4 Buying Guide


Comparing Your Black And Silver Options
---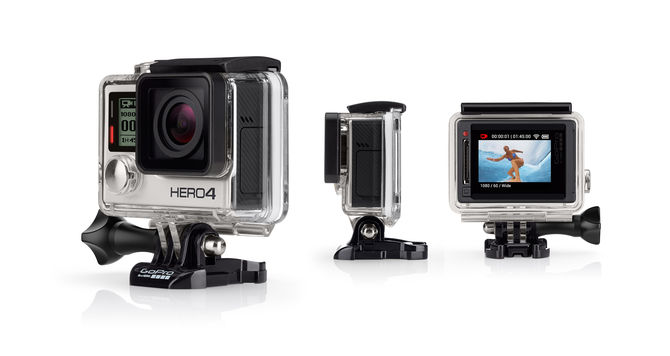 GoPro Hero4 Buying Guide: Whether you're upgrading from an older GoPro model or just getting immersed into the world of GoPro, the GoPro Hero4 line up of cameras has something (probably awesome) for you.
---
As with other new GoPro releases, the GoPro Hero4 comes in "colors". But these have nothing to do with the color of the camera. Rather, this is GoPro's way of distinguishing the best from the second best. For the latest GoPro series there is a Black Edition and a Silver Edition. Black being the more expensive (and presumably the best).
What is the difference between these GoPro colors? As with any camera purchase, HOW you use it and where you show your photos and videos has a lot to do with which one you should get.
Don't make the mistake to think that the most expensive option is the obvious better choice. Continue reading to see what separates the Silver Hero4 from the Black Hero4.
---
GoPro Hero4 Specs
What Both Cameras Have
Whether it's Black or Silver, there's not a tremendous amount of difference between the two models. So, let's start with what they have in common and then we can get into the differences which will help you determine the one to choose.
GoPro Hero4 Black and Silver both have: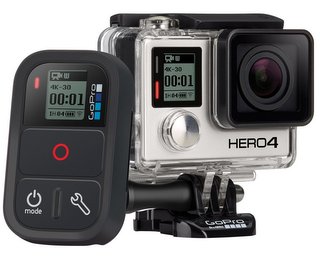 GoPro Smart Remote
Smart Remote Capable - Sold separately, the GoPro Smart Remote allows you to control multiple cameras from distances up to 600 feet.
 
Wi-Fi and Bluetooth Technology - Wi-Fi will help you connect your GoPro to your computer for quick and easy file transfers. Bluetooth lets you connect your smartphone to your GoPro (via a GoPro app) which, in turn, lets you control your camera via your phone for those times when the camera is out of reach. 


QuickCapture - Once you have set this up in the menu all you have to do is turn the camera on and it starts shooting. This may save you only a few seconds but when you are in the field stunning moments aren't repeated and a few seconds can make all the difference between getting the shot or not getting the shot.


Super Fast, Super Powerful Photo Capture - Capture up to 30 high resolution 12MP images in just one second. Or, just take your pictures one at a time.


Protune - Get creative and get the exact pictures and video you want by controlling your ISO, exposure compensation, color, white balance and sharpness by using Protune.  


Improved Audio - Still not as good as a dedicated mic, the GoPro Hero4 cameras have 2X the dynamic audio range of the GoPro Hero3. With the new integrated analog to digital converter, the GoPro is now compatible with a wider variety of external microphones.


GoPro Hero4 Night Photo
Night Photo and Night Lapse - For GoPro photographers this is huge. Control your exposure settings to capture quality images in almost any low light situation. Whether you are doing a time lapse of stars at night or you're just don't have that much light, being able to set the right exposure will open up a new world for you and your GoPro pictures.


HiLight Tag - Easily mark your favorite video clips and photos on the fly so that you can quickly find them after you've off-loaded the footage and pictures. This can save you tons of time searching for that one shot you know stands out.


Auto Low Light - Oftentimes, your light source is constantly changing. Whether it's the sun going behind a cloud, trees casting shadows on the road or the strobe of concert lights, by turning on auto low light you are giving your camera the freedom to do what's right based on what it sees. Turn it on and forget about it. Let the camera do the thinking for you.


Improved Menu Control - A grievance shared by many is the complicated menu of the GoPro cameras. This is not just a GoPro issue as many other cameras suffer from a lack of ease when it comes to making adjustments on the fly. With a new dedicated button, the GoPro Hero4 makes it much easier to maneuver through the menu options.


Quick Comment: Music and Surf Editions
With the Music and Surf Editions, the camera remains the same only the mounting accessories are changed. It's pretty simple, if you get a GoPro Hero4 Black Surf Edition or a GoPro Hero4 Silver Surf Edition you get suction mounts to stick on your board, a tether for extra security and of course, a waterproof casing.
If you get the Music Edition, Black or Silver, you get extra mounts to place on guitars, mics, drum kits, etc. Water proofing isn't part of the Music Edition. Using the GoPro without a waterproof casing will also give you more crisp and clean audio recordings since the microphone isn't covered by the waterproof case.
---
GoPro Hero4 Specs (Black and Silver)

How They Are Different
It all comes down to video and a screen. While there are few differences between these two camera,  the differences between what each one offers (and doesn't offer) are substantial.
The GoPro Hero4 Black has incredible video capability. The GoPro Hero4 Silver has great video capability.
Watch the video below to see the Black Edition in action.
The Black Edition shoots video in stunning (not an exaggeration) 4K at 30 frames per second (fsp) 2.7K at 50fsp and 1080P at 120fsp. Higher frames per second lets you create those amazing slow motions shots. This is cinematic and professional quality video in every regard. At one time, cameras that shot in 1080P were to be admired. Now, 1080P HD video is pretty much expected to be a standard option on any video camera. And soon, 4K will be standard. But, for now, 4k is about as good as it gets with regard to cutting edge commercial-based cameras.
The Silver Edition shoots in the now "standard" 1080P HD video at 60fps. To achieve 120fps you must shoot at 720P. But don't be mistaken. By no means is this standard 1080P HD video any less amazing than it was several years ago. 1080P is more than enough video quality for sharing videos on YouTube or Vimeo.
As far as video performance, the Black wins hands down.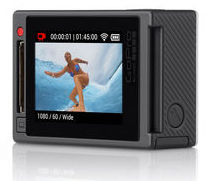 GoPro Hero4 Silver Touch Screen
What makes the Silver Edition exciting is its built-in touch screen that allows you to compose your shots (without using your smartphone). You can also scroll through the camera's menu using the same built-in screen. 
For photographers that see the GoPro as more than a camera to stick on your head, bike or board, this is a pretty nice option. You no longer  have to buy the LCD Touch BacPac screen at an additional cost.


---
Final Thoughts
Most things are equal in the Black and Silver GoPros. The difference lies in the better video performance of the Black and the convenience of a touch screen in the Silver.
If your main attraction to the GoPro is video and you don't need to frame your shot, the Black is for you. If you still want great video and know that you are going to use your GoPro as a point and shoot street photography camera, the Silver is for you.
Something needs to be said about 4K video, however. At the time of the GoPro Hero4 release 4k video can be a bit tricky to work with in post production. These files are huge and require editing software with some horsepower. Plus, YouTube is just getting into having a 4k setting for play back.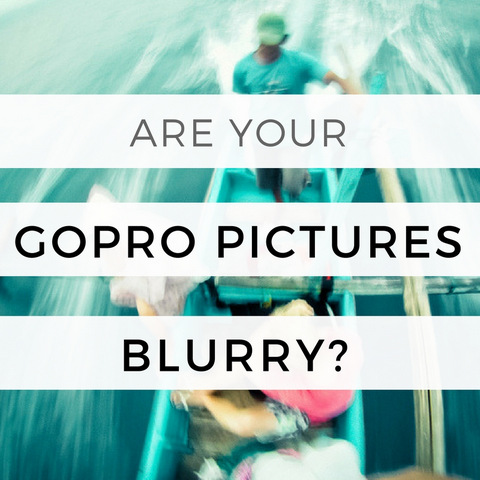 If you have to reduce your film quality just to get it edited and posted online you are negating the whole purpose of shooting in 4k. So, as you consider which camera to buy consider your workflow.
You may need to upgrade your editing software to handle the 4k video of the Black Edition. With the Silver Edition this is not likely going to be as much of an issue if you are already accustomed to editing and posting 1080P videos.
I'm a photographer first and videographer second. I like the option of having a built in screen that will let me compose my pictures. Sure, I may feel that I am missing out from time to time by not having the highest possible quality video. But I only make videos for the web and don't see the need to jump into 4K right now. I'll take the built in screen and settle for the mere greatness of standard 1080p HD video.
Have you already bought a GoPro Hero4? Share your thoughts (good and bad) with others in the comment section.
---
More From Picture Power
---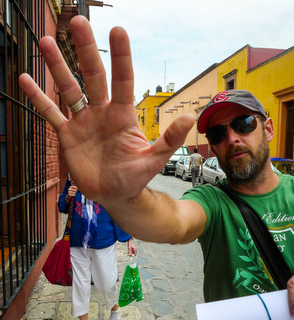 Hi there! I'm Scott. PTMY. Photography is a constant challenge and there is always something to learn - if you want to learn.  For those that do want to learn, I created Picture Power as a resource for you to sharpen your photography skills. If you don't find the answer you're looking for just let me know and together we'll find a way to ignite your inner superhero photography genius. Contact me
---
---
Learn how to take better GoPro photos. How to Prevent Blurry GoPro Photos is a new 45 page ebook that teaches you how to get the most out of your GoPro photos.
More from picture power
---
---
photography lesson plans pack