Camera Lens Reviews


Sigma 10-20mm f/4-5.6 EX DC HSM Lens Review
By Scott Umstattd
---
Sigma 10-20mm f/4-5.6 EX DC HSM Lens Review: Of all the lenses I have sold over the years (about 5) this is the one lens I wish I had back in my bag.

I sold this lens and its brother, the Sigma 17-50mm f/2.8 EX DC lens, to get the Canon 15-85mm f/3.5-5.6 IS USM lens.

I love my Canon 15-85mm lens. But it came at a price. It made me realize the value of the Sigma 10-20mm EX DC HSM.
The Sigma 10-20mm f/4-5.6 EX DC HSM is a wide angle lens and so is the Canon 15-85mm that I bought to replace it. There is a huge difference between 10mm and 15mm. I really miss shooting at 10mm.
I shoot with a Canon EOS 60D (for now) and anytime you shoot with a camera with a crop factor you are, by the nature of its smaller sensor, increasing the focal length of your lens every time you shoot.
This can be advantageous when you want to zoom in closer. But when you want to pull back (to take in an entire room for example) the crop factor of the Canon 60D becomes disadvantageous. I miss my Sigma 10-20mm EX DC HSM and being able to pull back to capture almost everything around me. Now, I only have my GoPro to capture wide angle shots. The GoPro is an awesome camera but it shoots fisheye and that creates major lens distortion and the GoPro becomes useless in low light.
I miss the wide 10mm of the Sigma 10-20mm but that is not the only reason I miss this lens.
---
Sigma 10-20mm f/4-5.6 EX DC HSM Lens Review




The Pros
Built Quality - Sigma's EX label is given to their highest quality lenses. Canon has the L and Sigma has the EX. This lens feels good and solid. In my theoretical brick wall test (where I, in theory, throw a lens against a brick wall) I feel as though the Sigma would not shatter. As with all lenses tested in this theory, it would probably not work anymore. But the lens feels solid enough to survive a crushing blow with a brick wall should I actually do something that stupid to a lens. The Sigma 10-20mm f/4-5.6 EX DC HSM feels well balanced on my Canon 60D and it looks very much at home there.
Image Quality - Most wide angle lenses are going to see some amount of vignetting and flare when pulled back to its widest focal length. The Sigma is no exception. It does have some vignetting and flare issues but this is expected and the amount of both was not enough to consider it a con. On the contrary, I felt the Sigma 10-20mm handled both as well as could be expected. Pictures were sharp and I seldom felt that the lens was the culprit in a bad picture. Often, it was user error.
Auto-Focus - HSM stands for HyperSonic Motor. This is Sigma's term for quiet focusing created by its internal workings. Canon calls it USM (UltraSonic Motor). The Sigma focuses fast, accurately and silently. It would hunt to find focus in low light situations. But again, this is to be expected given that its widest aperture is f/4. The occasional focus-hunt is not enough for me to consider it to be a con in this review.
Lens Distortion - An issue most wide angle lenses face is distortion around the edges of pictures. This can create a stretched look on faces but can go unnoticed when shooting landscapes. Adobe Photoshop Lightroom can correct this if it becomes a problem. But I never had any major issues with lens distortion with the Sigma 10-20mm lens. I did have some group shots where it was an issue, but for the most part this lens handled a common problem found with other comparative lenses well.
Price - Coming in around or under $500, I think this is a very fair price for those of us hunting for bargains. 
---
Sigma 10-20mm f/4-5.6 EX DC HSM Lens Review
The Cons
I honestly don't have anything bad to say about this lens. But to give you a fair assessment I can offer some things that I wish the lens could do or that it had built into it to help you determine if this lens is right for your needs.
Aperture - Ideally, it would be nice to have a wider aperture. Sigma did make the Sigma 10-20mm f/3.5 EX DC HSM which will allow more light in throughout the entire focal range. If you are going to be using this lens in low light situations, you may want to opt for the constant f/3.5 version. But that is going to cost you another $150.
Optical Stabilization - Most wide angle lenses don't come with OS (Canon's term is IS - Image Stabilization) because you only really need this technology in telephoto lenses to reduce image blur caused when zoomed in tight and using a slower shutter speed. With all wide angle lenses your movements are naturally absorbed. So, there's no real need to put this kind of tech in a wide angle lens. However, it would be nice to have when shooting at night without a tripod. But this technology would probably add another $100-200 to the cost of the lens. 
As you can see, it adds substantial cost to any lens to get it to perform well in low light. 
---
Show Me The Pictures!
Talk is cheap. Here are some pictures from a trip to Colombia taken with my Sigma 10-20mm f/4-5.6 EX DC HSM lens and a Canon EOS 30D.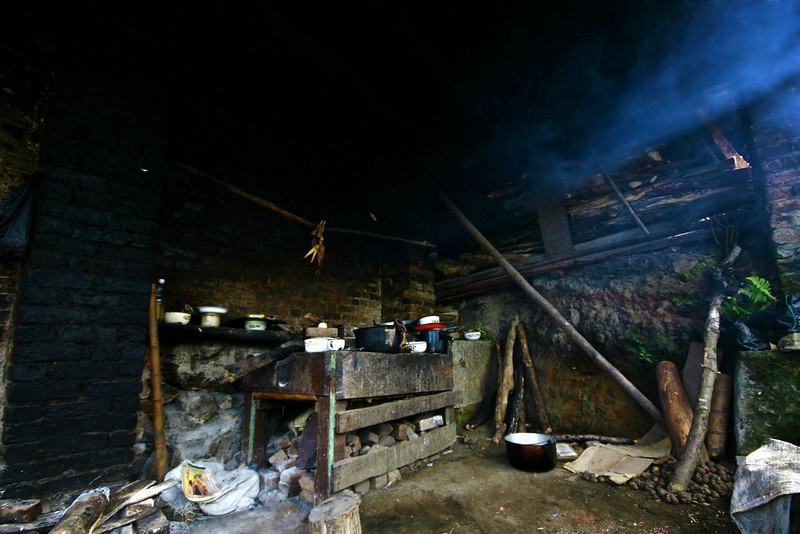 The Sigma 10-20mm f/4-5.6 EX DC HSM handles contrasting light well and it allows its user to get in close to any situation and cover a wide focal length.
---
Wide angle lenses will have some lens distortion around the edges. Be careful taking pictures of people with their faces near the edges of your composition.
---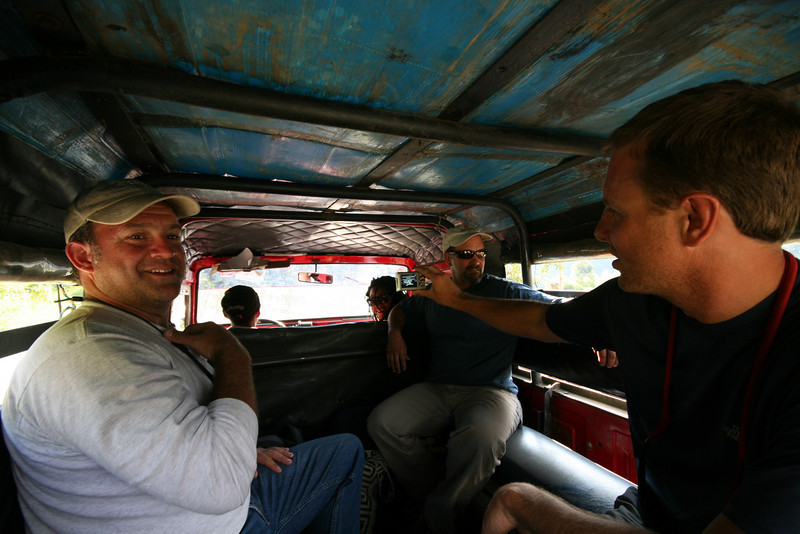 This picture was taken in the back of a small pick up truck at 10mm. You can see some lens distortion but it's not enough to distract from the intent of this picture.
---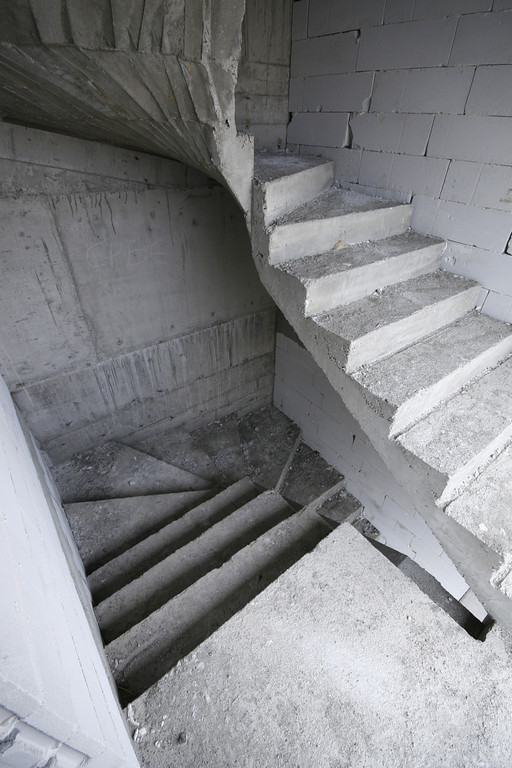 When you find yourself in tight situations, pulling back to 10mm can be a lifesaver. The Sigma 10-20mm f/4-5.6 EX DC HSM lens does a great job given enough light.
---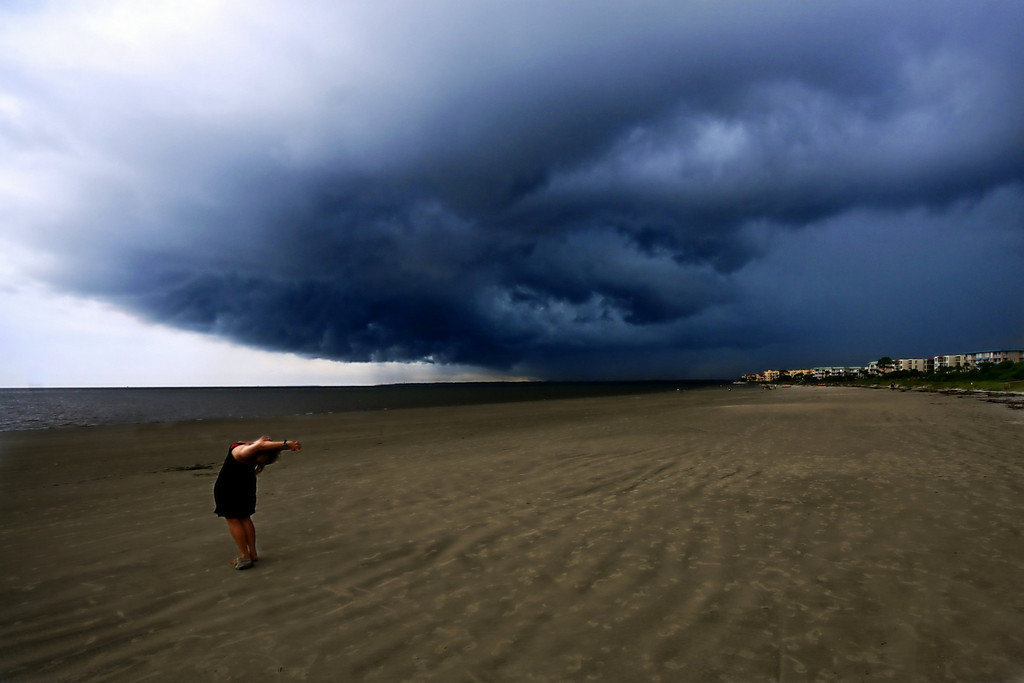 A wide angle lens can be great for landscapes. The Sigma 10-20mm EX DC HSM performs well when you are actually in the landscape you are photographing.
---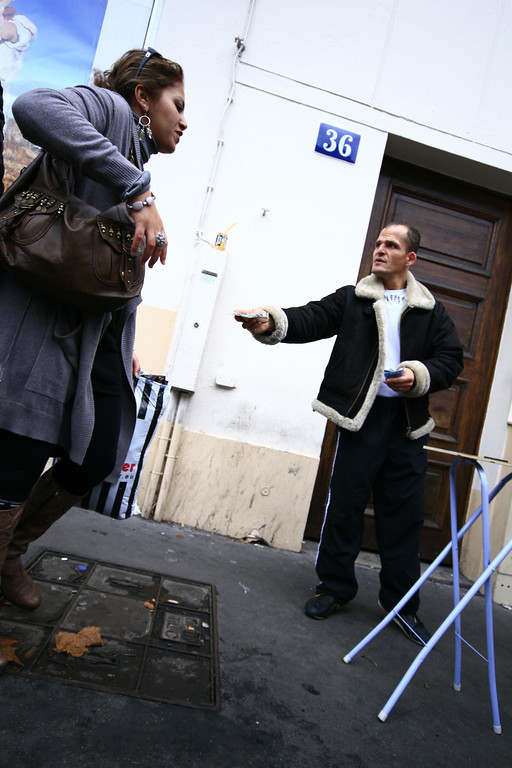 The Sigma 10-20mm f/4-5.6 EX DC HSM is a pretty fast focusing lens. This shot was taken from my hip as I walked down the sidewalk. With a quick focus and wide angle this makes a great street photography lens.
---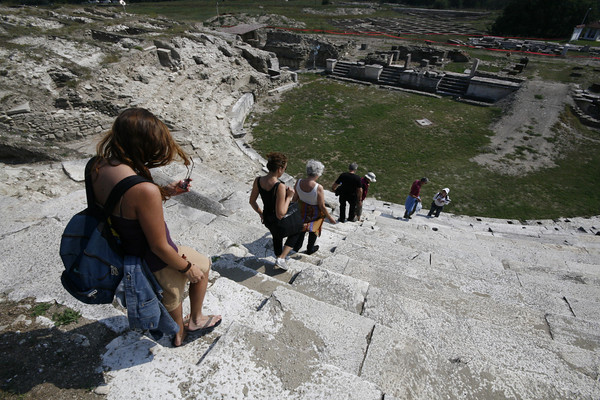 Wide angle lenses are great when trying to tell a story with just one picture. 
---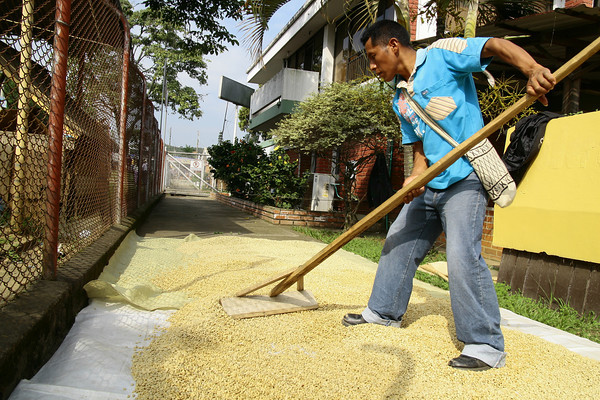 The Sigma 10-20mm f/4-5.6 EX DC HSM is sharp across the entire frame.
---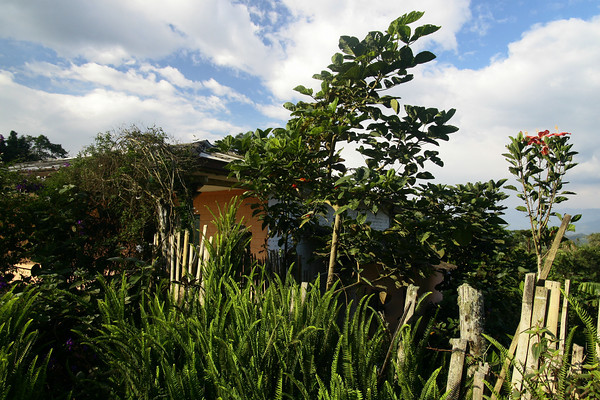 There's a lot of stuff going on in this picture and the Sigma 10-20mm f/4-5.6 EX DC HSM gets all of it in great detail.
---
Sigma 10-20mm f/4-5.6 EX DC HSM Lens Review
Conclusion
If you shoot on a camera with a crop factor and are in need of a lens that can bring an entire room of people into your frame, this is an excellent lens choice. It's sturdy and well built with quiet and accurate focusing. At 10mm, the Sigma 10-20mm f/4-5.6 EX DC HSM also makes a great landscape lens. Its color rendition does not equal some of its Canon L series counterparts, but you will pay a lot more for a Canon L lens. For me, the financial savings is more than enough to counter the L lenses I could buy.
I can vouch for the Sigma 10-20mm f/4-5.6 EX DC HSM lens. I highly recommend it.
---
Here are some other lenses you may want to consider if you are looking for a wide angle zoom lens. 
---
More From Picture Power
---
Camera and Lens Reviews
---
Return Home from Sigma 10-20mm f/4-5.6 EX DC HSM Lens Review
---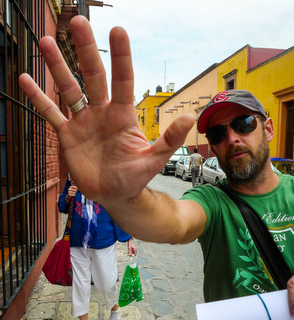 Hi there! I'm Scott. PTMY. Photography is a constant challenge and there is always something to learn - if you want to learn.  For those that do want to learn, I created Picture Power as a resource for you to sharpen your photography skills. If you don't find the answer you're looking for just let me know and together we'll find a way to ignite your inner superhero photography genius. Contact me
---
More from picture power
---
---
photography lesson plans pack