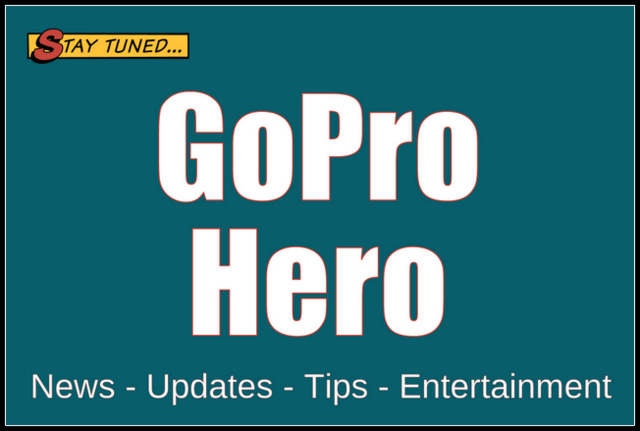 The GoPro Hero Show

GOPRO NEWS, TIPS, UPDATES AND ENTERTAINMENT
Stay on top of the GoPro wave with news and updates on your favorite camera. And, see how others are making the most of their GoPro camera and gear. Be careful, you might learn something along the way.


---
GoPro Hero4 Black and Silver Guide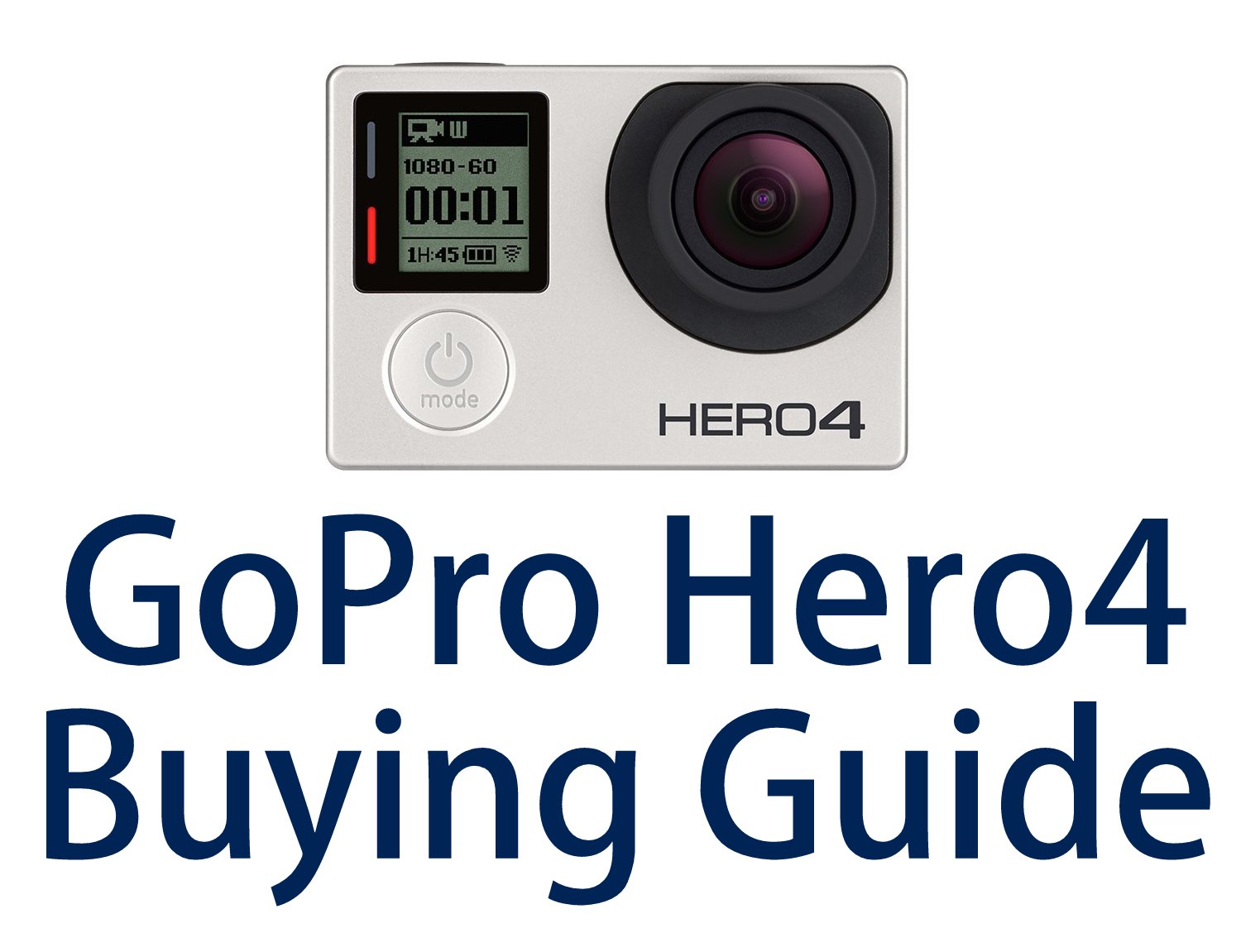 The GoPro Hero line up just gets better and better. Now with keen 4K video, the GoPro Hero4 Black shoots PRO-fessional quality video. While the GoPro Hero4 Silver employs a touch screen that's built into the camera. Both of these cameras offer something unique (and awesome). See which GoPro Hero4 is right for you.
---
GoPro hero5 to be connected
GoPro recently announced that its soon-to-be newest camera will be its most connected and convenient GoPro to date. Read more about the GoPro Hero5 and how GoPro plans to streamline its lineup.
Smart Cat uses GoPro for Selfies
Manny may look like your average cat. But underneath lies a visionary feline determined to leave his paw mark of society.  Instagram watch out. Check out Manny's pics.
Where is GoPro inc going?
01/14/1026 - Well, the cat that has been outside of the bag for several years now is finally starting to destroy the couch. (Is that why the cat was put in the bag?) The GoPro Hero has been under attack and there are many (and soon to be more) other options for photographers to consider when looking for a small "cover everything" camera. If only GoPro could create their own reality.  Virtually.
GoPro Hero4 Sessions
In an attempt to stay ahead and alongside its competition, GoPro is set to release a smaller version of the GoPro Hero. This most recent incarnation of the GoPro is called the GoPro Hero4 Sessions. many other camera makers are attacking GoPro with smaller and cheaper cameras. The Session is meant to cut into that niche market created by GoPro's competition. Read more about the GoPro Hero4 Session.
---
GoPro Hero5 With 8K Video?
2/25/2015 - Rumors. Can't live with them. Can't live without them. Rumor is that the GoPro Hero5 will, among other things, be able to shoot 8K video at 30 frames per second. Read more rumors about what's in store for us when the GoPro Hero5 is released later this year.
---
Exclusive GoPro Video 240fps At 720P
1/29/2015 - In February of 2015 GoPro will release a firmware update for the GoPro Hero4 that will allow users to shoot at an incredible 240 frames per second at 720P. Check out the slow motion wonders in the video below.
---
One Battery To Record 8 Hours?
Limefuel's Epic battery allows up to 8 hours of continuous GoPro recording. Now you can record a full day of your work in the office or driving through the mountains or you can record a full night of sleep to see just how many times you roll over. Read more about the Epic battery.
---
Look out goPro!
Here comes Osmo, DJI's first hand-held stand-alone camera. But don't fear GoPro fans, GoPro plans to get into DJI's world too. Read more at Fastcompany. 
Using Music With Your GoPro Video
Here's a quick lesson of sorts on the importance of music in GoPro videos. 
---
Toddler's View Of New York City
Stick a GoPro in a baby's crip and haul him around town and what do you have? A toddler's view of the Big Apple. 
---
A Chinese "GoPro" for under $70?
My guess is through back engineering Chinese smartphone maker Xiaomi has replicated the GoPro. According to at least one review, the Xiaomi Yi performs as well as the GoPro Hero 3. And to cap it off, the Yi comes in at under $70. Compare the video and photo performance of the Xiaomi Yi, the GoPro Hero 3 and the GoPro Hero 4.
---
Outsource Your GoPro Video Editing
This is a neat service. For what I think is a reasonable price, you can upload your GoPro footage and let someone else scour through the hours of footage to create a social media friendly 2-3 minute video. 
---
An App To Find And Use Your Video
This one goes beyond the GoPro. Magisto, a popular mobile app, is coming to your desktop. The beauty of Magisto is that it uses artificial intelligence to find your GoPro footage (and other video too!) and turn all of it into a story. So, all of that footage that GoPro video you forgot you had will soon serve to remind you of the life you've led. Read more about Magisto.
---
Oculus Takes The GoPro Ball Beyond
With photos replacing text as the way people prefer to interact on Facebook, something's gotta give to make those photos stand out in a sea of pictures. Oculus, which is owned by Facebook, does not have a release date set for its VR headset, but the possibilities have heads spinning. Read more about 360 degree photos and VR tech.
---
Pro GoPro Video With Magix FastCut
Editing video can be (and is) hard, confusing, time consuming and rewarding. If you are into template editing to ease the pain, Magix FastCut may be of interest to you. Want to get rid of your GoPro's fisheye look? Magix FastCut can do that too. Investigate more at PC Advisor.
---
Is There A GoPro Alternative?
Eventually, someone is going to create a device that brings down the mighty GoPro. But what about right now? Is there a viable contender that can stand up to the GoPro? Is there a GoPro alternative worthy of your consideration?
---
Stick Your GoPro To Your Phone
1/27/2015 - A Kickstarter campaign is underway for a GoPro accessory that will allow you to place your GoPro Hero3, Hero3+ and GoPro Hero4 on your smartphone or tablet. If you are not into jumping off cliffs, this may be of interest to you.
---
Plane Crashes With GoPro Attached
While flying over the Western Coast of Australia a remote control plane equipped with a GoPro Hero3+ Black Edition camera lost control and crashed into the ocean. The unscheduled landing resulted in some incredible underwater footage of sharks, turtles, fish and what-not as the camera floated on the surface still attached to the plane. Skip to 2:30 to see the beginning of the plane crash.
---
GoPro Going Pro With Live Coverage 
1/23/2015 - GoPro has announced an ongoing partnership with Visalink to provide real-time live coverage of sporting events. The GoPro camera is already used by many athletes and sports filmmakers but the footage shot has to be off-loaded from a memory card and reviewed - very time consuming if trying to cover a live event. Vislink will be offering broadcast quality performance to stream what the GoPro sees while it's seeing it. You can read more about this venture at Investors.com. This explains why and how the GoPro will be used at the 2015 NHL All Star game.
---
Light and Motion GoPro Lighting
1/17/2015 - Light and Motion has entered the final months of their Kickstarter campaign to develop the Sidekick. The Sidekick is Light and Motion's answer to overcoming the light when filming with your GoPro Hero. Watch a video of the Sidekick and see how it will be made.
---
GoPro Hero4 Black Hands On Review
The guys over at DigitalRev put the GoPro Hero4 Black through its paces. It's compared with previous GoPro models with side by side quality comparisons. Plus, you get to see them actually using the GoPro for a POV shooter scene.
---
Should The Hero Be Afraid Of The Apple?
1/15/2015 - Apple considers using some of its juicy goodness to compete with the GoPro and GoPro stocks take on a dip. Should GoPro be weary that Apple is now eyeing GoPro's market? The Motley Fool doesn't think the Hero should fear the Apple.
---
GoPro Hero4 Already Set For Upgrades
(1/8/15) - GoPro hasn't announced the release date but for the millions that got a GoPro Hero4 over the holidays, even better days are just around the corner. GoPro announced that updates are in the works for the Black Edition and Silver Edition. Both models will have modes that convert time lapse photos into videos. Boom! You just got about an hour of your life back.  There will also be a burst mode that will allow for 30 photos to be taken in 6 seconds (rather than the current 1 second). Additionally, both cameras will have updates that auto rotate your pictures. Bam! You just got more time back to watch Psych on Netflix.  Owners of the Black Edition will be able to shoot 720P video at 240fps (frames per second) and 2.7K will go up to 60fps. 
---
GoPro Hero4 On The Streets Of Japan
Leave it to Team GoPro to produce a video that makes you want to buy a GoPro Hero4 Black. Check out the video below to see how incredible 4K video looks - in low light!!
---
GoPro Hero4 Review - Black and Silver
The guys over at Rhino Camera Gear provide a thorough review on the benefits and shortcomings of the GoPro Hero4 Black and the GoPro Hero4 Silver. Check out their review below.
---
GoPro Captures Colorful Cemetery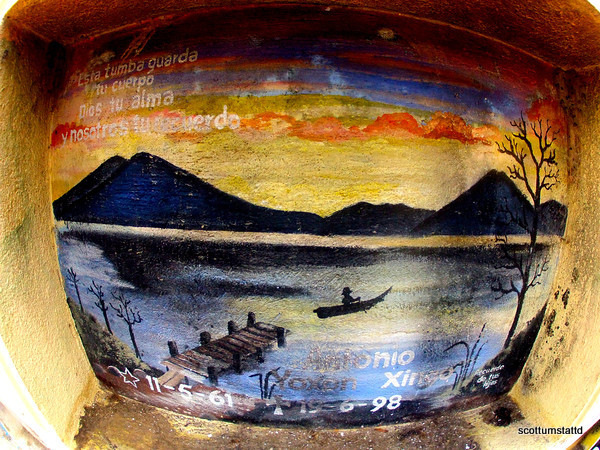 Armed only with his scratched and worn GoPro Hero2, Picture Power founder and editor Scott Umstattd shares his views and visions of a cemetery located in Panajachel, Guatemala on Lake Atitlan. See the pictures and read the story.
---
Superman Wears GoPro
Superman flies around and saves lives while wearing a GoPro Hero3+. All in a day's work, I guess. 
Ok. Obviously, that wasn't the real Superman because he doesn't need to prove anything to anyone. Check out this video to see how these posers created the video.
---
Fighting Fire With A GoPro
Ben Wilson, an Australian firefighter, straps on his GoPro to show the rest of us what it's like to battle a wildfire. 
---
GoPro Launching Drones
(11/26/14) - Not to be outdone by anyone, GoPro plans to launch its own unmanned aerial vehicle (UAV) to capture its share of this growing consumer market. Read more about GoPro's plans to own the skies.
---
GoPro Stock Triples In 2014
(12/2/14) - Since GoPro went public in June of 2014 its value has tripled. The Motley Fool gives us the low down on this incredible uptick in value. Read more about GoPro's value.
---
Bear Chases Man. Definitely Not Fake.
A video making its way around the web shows a man riding his bike encountering a bear bound to catch him. And it is definitely not fake. Watch the completely not fake video.
---
Hands On: GoPro Hero4 Black
(11/10/14) - Adam Turner of the Sydney Morning Herald provides a hand on review of the GoPro Hero4 Black. If you are in doubt about this camera's abilities, read (and watch) Adam's review.
---
The Goldilocks Of GoPro Hero4 - Silver
(11/19/14) - The GoPro Hero4 line up has many options to choose from. The GoPro Hero4 Silver is right in the middle, not too hot or cold. Just right. Read more about the Goldilocks of the GoPro Hero4 family.
---
Fireman Saves Kitten
Try not to get too emotional. You big baby.
---
GoPro Spends 17 Months In Riverbed
(11/21/14) - Found by a man who spends his free time digging up goodies on the bottom of creeks and rivers, the GoPro was still in working condition! Read more.
---
GoPro Started A Revolution
(11/17/14) - We've always enjoyed taking family photos but the GoPro started something different. It started a revolution in self-action photography and video. See the story on ABC News.
---
GoPro Hero2 Review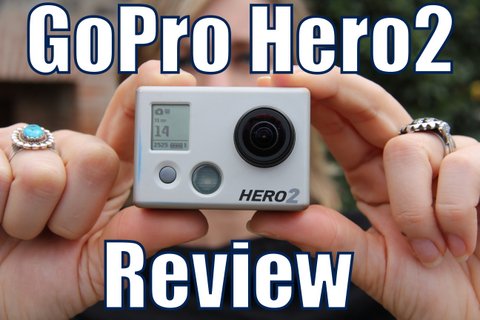 Countless unprotected drops and three years later, my GoPro Hero2 is still going strong. Sure, it doesn't shoot 4K video like the GoPro Hero4 Black and it doesn't have a built in LCD touch screen like the GoPro Hero4 Silver. But I'm not letting go of my Hero2 anytime soon. Read my full review of the GoPro Hero2.
---
More from picture power
---
---
photography lesson plans pack