Stock Photography | Guatemala
Lake Atitlan Photos, Volcanoes

By Scott Umstattd
---
Lake Atitlan in Guatemala is one of the world's most beautiful and unique lakes. Situated under three volcanoes, Lake Atitlan provides for some of the most stunning lake photography to be found anywhere.
I was lucky enough to live at Lake Atitlan for six months in 2013 and had the rare opportunity to capture the many faces of the lake's beauty. 
See my entire collection of Lake Atitlan photos on Pond5. 

Photography Gear:

All of the photos on this page were taken with my trusted Canon 60D and a Canon 15-85mm f/3.5-5.6 IS USM lens except for one photo that was taken with my GoPro. If you are interested in seeing what gear I use, check out my barebones killer Canon 60D gear list. 
---
Top 10 Favorite Lake Atitlan Photos
Here are 10 of my favorite Lake Atitlan photos.
Above: This picture was taken on the shores of Santa Cruz. It is actually an HDR image. I used Photomatix software to combine three different pictures. You can see that Photomatix did a decent job of capturing the movement of the wave as it changed slightly between the three pictures used for this photograph.
---
Above: Here you can see the docks at Santa Cruz as people are moving supplies around the lake. This is the one picture on this page that was taken with my GoPro. The GoPro is a great little camera. I use it whenever I can to get very wide angle shots. When light is plentiful, the GoPro does wonders and it is very small. This is often a better way for me to travel that having to carry an extra lens or an extra DSLR camera. But, when the lights get low, the GoPro just doesn't have what it takes to perform exceedingly well.  
---
Above: Lake Atitlan often has its own weather patterns. The lake is about 5000 feet above sea level and the volcanoes extend another 10,000 feet beyond that. As clouds push in from the Pacific Ocean that are met by this steep incline in elevation. This can result in clouds pushing straight up into the sky. This was one of those afternoons and my patience paid off. The last bit of light from the sun made a direct hit on the clouds that were being pushed upward. This scene only lasted for a minute or two before the sun lost touch with the clouds.
---
Above: Volcano San Pedro (right) and Volcano Toliman surround the city of Santiago, Guatemala at Lake Atitlan. You can't see it from ground level, but there is a peninsula between the volcanoes and that is where Santiago is. Another thing you can't see is the third volcano at Lake Atitlan. Behind Volcano Toliman (left) is Volcano Atitlan.
---
Above: Rainy season can be dangerous at Lake Atitlan. The months of September and October generally bring the most rain. The steep mountain terrain and the steep terrains of the three volcanoes at Lake Atitlan can produce very large and dangerous mudslides. Here, rain showers the side of Volcano Toliman. The rain shower and volcano (covered by clouds) are about 5 miles away. 
---
Above: This was actually our front door for the two months we lived on the shore of the lake in Santa Cruz. Looking South, Volcano Toliman is seen directly through our door. This was a very cool place to live.
---
Above: Sunset on San Pedro. The city lights are from the town of San Pedro. The volcano is also named San Pedro. 
---
Above: The morning sun lights up Volcano Toliman at Lake Atitlan in Guatemala.
---
Above: A peaceful evening settles in at Lake Atitlan, Guatemala.
---
Above: For me, this picture is one that really demonstrates the lake. I lived on Lake Atitlan for several months at the beginning of the rainy season. Often the sky was confused as to its message and its purpose. There could be a storm on one side of the lake while the other side enjoys plenty of sunshine (and the storm show from across the lake). This picture doesn't capture the entirety of the sky, but it does pull in several different weather elements into one frame. In the picture you see Volcano Toliman being enveloped by a storm while the city of Panajachel enjoys plenty of sun light and a blue sky. I was positioned perfectly at the 50 yard line of this picture show in the town of Santa Cruz.
---
Lake Atitlan Photos | Stock Photography
Above are just a sampling of Lake Atitlan photos.   For a more complete collection of all my photos from Guatemala, check out my page on Pond5.
---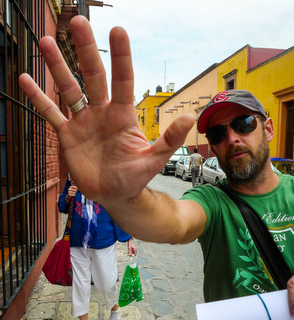 Hi there! I'm Scott. PTMY. Photography is a constant challenge and there is always something to learn - if you want to learn.  For those that do want to learn, I created Picture Power as a resource for you to sharpen your photography skills. If you don't find the answer you're looking for just let me know and together we'll find a way to ignite your inner superhero photography genius. Contact me
---
Other Articles You May Enjoy
---

Return Home from Lake Atitlan Photos


---
More from picture power
---
---
photography lesson plans pack