Digital Photography Timeline

MY EPIC JOURNEY FROM FILM TO THE CANON D30, CANON 30D AND (FINALLY) THE CANON 60D
---
By Scott Umstattd | May 2013
Photo taken with a Canon 60D and a Canon 15-85mm f/3.5-5.6 USM IS lens.
I've owned three digital SLRs over the past 10 years:

A Canon EOS D30.
A Canon EOS 30D.
And a Canon EOS 60D.
All three cameras have provided me with great photos. And all three have had their strengths and limitations with regard to how I wanted to use and what I expected from each camera.
Beginner Digital Photography | Canon D30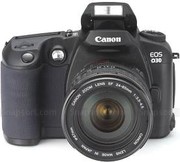 My first digital SLR was a used Canon EOS D30 (left). Canon's first digital SLR.
I bought it used off of this new site called eBay.
I basically understood how to adjust my camera settings to get the results I was after. I knew to go with 400 speed film and shoot at f.8 and you can't go wrong. But I also knew there was much more going on with my old film camera but the cost of film prevented me from fully engaging photography. I enjoyed it, but it was something that I had to consider before doing.
All to say, before I got my first DLSR I had a basic understanding of my way around a camera and a desire to learn more.
I became a photographer with that D30.
It allowed me to shoot and delete endlessly. It's important to test or push your camera. You need to know all that it (and you) can do and then if you decide to "Go Green" it's because you chose to, not because you didn't know any better.
Before the D30, I had a Canon T70 35mm film camera. Yes, film. It worked well but the only lens I ever had was a Canon 50mm. I was very excited when I bought an extension tube for that old T70. A simple extension tube opened up a whole new world of macro-photography for me. But still, I was very limited with my film camera.
The Canon EOS D30 (along with a much improved lens line up Canon lenses) produced some very good pictures for me. These photos were taken with my Canon EOS D30 and a Canon 200mm f2.8L lens.
Photo taken with a Canon D30 and a Canon 200mm f/2.8L USM lens.
What the D30 did that my other two film cameras didn't (or couldn't) do was provide me with my first point of access into the new world of shoot and delete photography.
With my T70, I had to be very considerate with each shot I took because each shot I took cost about 50 cents once you account for film purchase, film development and film printing. With my Canon D30, I could take pictures, look at them instantly on the back of the camera and see exactly what happens when you increase the f/stop to 29 and leave the shutter open for a full three seconds.
Before my Canon D30 – attempting to control my film camera's setting, I would create a shot, write down the number of that shot within the order of others on the roll of film (was that the 3 rd or 4th picture taken on that roll??), describe the settings of the camera and not lose that little sheet of scrap paper I wrote all that information on.
Then, I took the roll of film to Walmart and either shopped for an hour or came back later to pick up my prints. Then, I went home - excited like the kid from a Christmas Story to get his Little Orphan Annie decoder ring-to see what my pictures looked like. Only to find out that Walmart didn't give me a proof sheet of all my photos and they were not organized in the order in which the pictures were taken. Making all of my note taking irrelevant. Making photography not so much fun.
"I've always been fascinated with photography but I never liked it enough to turn my bathroom into a darkroom."
Now, all I have to do is look at the back of my camera to learn how to master it. The Canon D30 presented me with a fantasy idea of what photography should be like. I've always been fascinated with photography but I never liked it enough to turn my bathroom into a darkroom or pay for thousands of dollars of film just to figure it out. Now, the dark room is portable and easy to work with.
The D30 was a great camera not just because it launched me into the new frontier of photography but because it took really good pictures. Its images were only 3MP but they were larger pixels.
 What you got were less pixels (in amount and count only) but what you got in return was a much stronger individual line up of pixels (albeit fewer in number than other DSLR cameras at the time). Canon took the less is more approach and the results were beautiful photographs at only 3MP.
Today's Canon 60D has more than 18MP and is a derivative of the my first D30. With 18MP of resolution on the Canon 60D, you can rest assured that you are getting plenty of picture information to work with when it comes to editing and post processing pictures. But before Canon began producing cameras with 18MP, they were producing them with 8MP.
Like I said, the Canon D30 was, and I'm sure for a few people, a good camera. But, as with life, changes occur. And acting based on loyalty rather than product performance is hard to maintain when every 18 months a new line up of cameras present themselves and offer new improvements and capabilities.
Enter the Canon 30D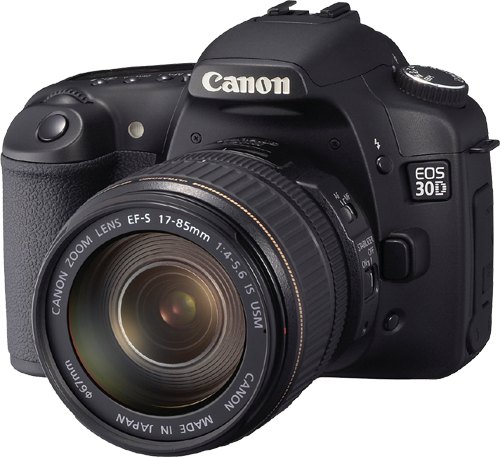 Coming in at a mind melting 8MP, the Canon EOS 30D brought with it a new set of options. And I placed upon it a different set of expectations than that of my first digital DSLR the Canon EOS D30.
I wanted the Canon 30D pictures to have more clarity. (Sure, pictures with the 3MP Canon EOS D30 were good, but you want more pixels. You just do.) And I got more pixels with the Canon 30D.
When I got the Canon EOS 30D I was ready to be a photographer. I felt like I knew what I was missing from my D30 and I knew that the new 30D would make possible things that the D30 could not.
The Canon EOS 30D was a great camera. It is currently in a drawer in a South Georgia storage unit stuck with an in-operable ERR99 reading.
Photo taken with a Canon 30D and a Sigma 17-50mm f/2.8 lens.
Photo taken with a Canon 30D and a Sigma 17-50mm f/2.8 lens.
At last check it was going to cost over $200 to get it diagnosed and fixed (if it could be fixed). I already had a locked mirror on that camera and getting that repaired cost about $350. You can buy a very good new camera for $500-800. So, ponying up for another surgery wasn't practical.
But before I moved on to the Canon 60D, I did enjoy about three years of the improved pixel shooting performance of the Canon EOS 30D. It did what the D30 did, only better (and with a larger LCD screen). 
Photo taken with a Canon 30D and Sigma 17-50mm f/2.8 lens.
My Current Camera Of Choice| Canon 60D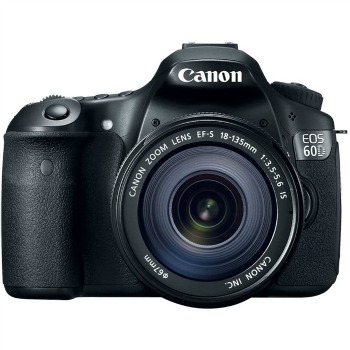 I am currently shooting with the Canon EOS 60D. Aside from the increase in megapixels to 18 (up from 8MP in my 30D) the Canon EOS 60D does two things that make it worthy of the upgrade from an older camera; the 60D records video and the LCD screen pops out and swivels around giving me a very useful tool to ensure good composition from otherwise impossible angles.
Having a DSLR that shoots video is yet another fantasy camera trip come true. I like to keep things simple and I like to travel light. Photo gear has shrunk so much over the last 10 years-which meets my needs perfectly. Now, with one camera, I can be prepared to shoot world-class pictures and bring back high-quality web and TV video.
"Having a DSLR that shoots video is yet another fantasy camera trip come true."
The Canon 60D's image making is great-just like the Canon 30D and D30 (and just like most DSLRs). When matched with excellent lenses, all of these cameras take pictures that could easily appear on the cover of any magazine.
Photo taken with a Canon 60D and a Canon 15-85mm f/3.5-5.6 USM IS lens.
Like the D30 and 30D before it, I expected different things from the 60D. Gone was the fascination with photography. I was now in full pursuit of photography. I knew how I was shooting, why I was shooting, where I was shooting and how often I was shooting. The paying opportunities began to present themselves after years of life and learning with the D30 and 30D. 
What I valued most out of a camera at the time I bought my Canon 60D was excellent low-light/high ISO performance and the ability to shoot video. You can read more about Canon 60D video here. I want to take the ISO up to 6400 and still be able to throw some Noise Ninja on it and pass it off as an excellent piece of work, not a salvaged picture.
I found that the 60D performs well at high ISO settings. I don't focus on my studio work as much as my field work. Therefore, I am more at the mercy of what I can do with the camera and certainly at the mercy of the camera as well.
What makes photography fun is being in a moment, having the presence of mind to understand that moment, finding the way to frame that moment and then lighting that moment with everything your camera can do to let in more light. If a higher ISO brings in more light, then I want a higher ISO. Preferably, one that controls excessive noise.
The picture below was shot with a Canon EOS 60D and a Sigma 20mm f/1.8 lens at ISO 800, f/2.0, 1/8 sec. It was shot as a JPEG and edited in Picmonkey.
Photo taken with a Canon 60D and a Sigma 20mm f/1.8 lens.
Digital Photography Timeline | What's It All Mean?
I've had three Canon digital SLR cameras. Each one showed me something new I could do with a camera.
All three of them produced quality pictures. And now I am shooting video and taking pictures with the same camera.
Smart went crazy and I got everything I asked for in a camera.
In the end, however, camera technology is a devil's path. Technology will come and go and many aspects of photography will be made easier and easier.
If you are focused on technical specks and counting pixels you may be missing the point of photography. What makes photography so interesting is not that your camera today has more computing power than an Apollo NASA mission did in the 1960's, it's that you continue to find interesting angles along your way that point to your experiences.
---
Camera and Lens Reviews
---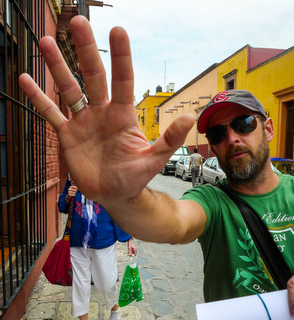 Hi there! I'm Scott. PTMY. Photography is a constant challenge and there is always something to learn - if you want to learn.  For those that do want to learn, I created Picture Power as a resource for you to sharpen your photography skills. If you don't find the answer you're looking for just let me know and together we'll find a way to ignite your inner superhero photography genius. Contact me
---
More from picture power
---
---
photography lesson plans pack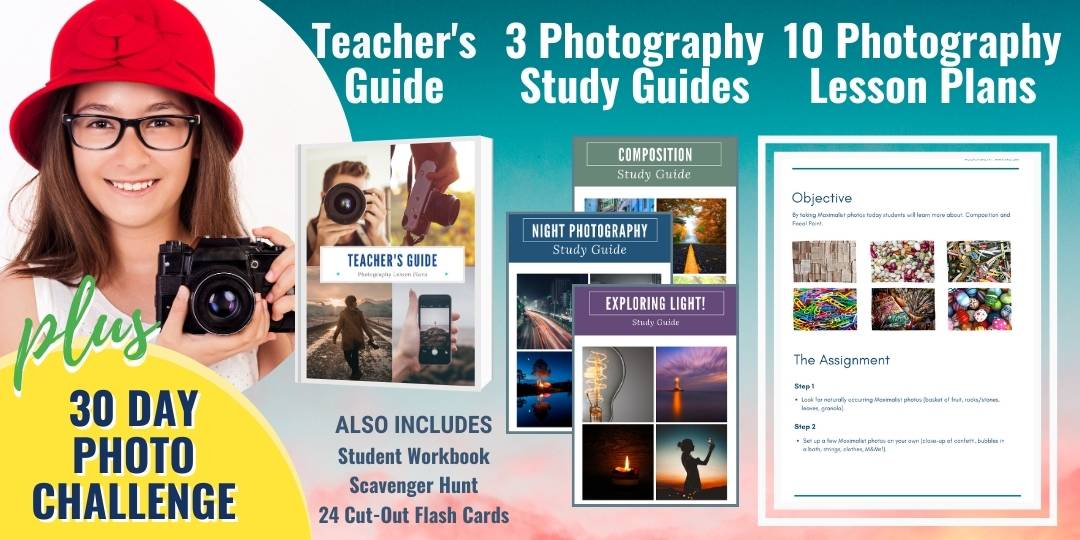 Return Home from Digital Photography Timeline