Tamron SP 24-70mm Di vc usd lens review
By Scott Umstatd
---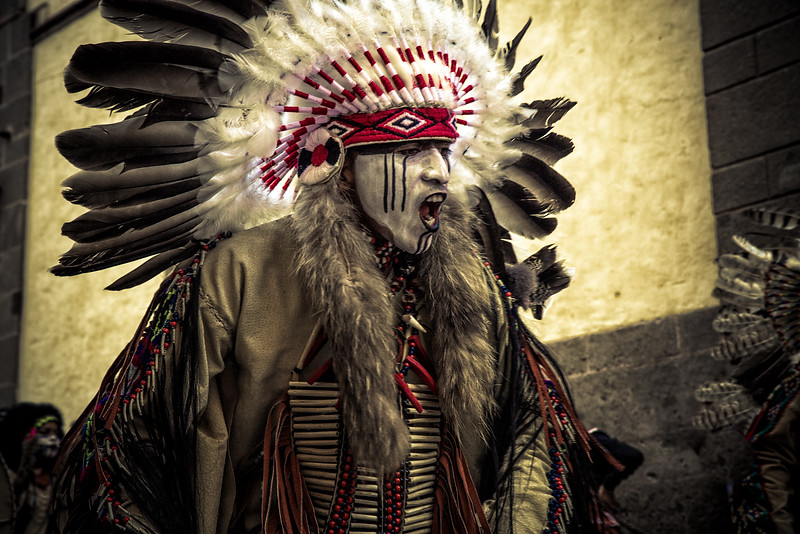 Canon EOS 6D and Tamron SP 24-70mm f/2.8 Di VC USD
---
I recently bought a new set of Tamron lenses. The Tamron SP 24-70mm f/2.8 di VC USD and the Tamron SP 70-200mm f/2.8 Di VC USD. Here's my review of the Tamron 70-200mm. Read on for the review of the Tamron 24-70mm.
The decision to buy the Tamron 24-70mm was a direct result of another decision to buy a Canon EOS 6D. Here's why I bought the Canon EOS 6D. With the new camera, I needed a new lens that was compatible with it. 
Upgrading from a Canon EOS 60D, I was no longer able to use one of my favorite lenses, the Canon EF-S 15-85mm f/3.5-5.6 IS USM. The EF-S moniker on Canon lenses means that the lens is only compatible with crop sensor cameras. The 6D is a full frame camera, hence the EF-S lens won't work with it.
The Tamron 24-70mm f/2.8 is my walk-around lens to go with my Canon 6D. I enjoy working in low light and the constant f/2.8 from the Tamron coupled with the incredible high ISO performance of the 6D has given me the tools to shoot in the streets with almost complete disregard to how much light is available. This is a great low light photography combo.
The choice for which 24-70mm lens was narrowed down to the Canon EF 24-70mm f/2.8L USM II and this Tamron. I opted for the Tamron because of the cost savings and vibration compensation. 
It's likely that the Canon 24-70mm would have brought back better pictures. The Canon EF 200mm f/2.8L USM II has what I think is a unique Canon look that I like. And I imagine the Canon 24-70mm f/2.8L would do the same.
But the Canon 24-70mm does not have IS (Image Stabilization). And the Tamron 24-70mm's VC (Vibration Compensation) performs as well as I had expected based only on other reviews of the lens.
Tamron 24-70mm. SP DI VC USD?
What do all of the letters mean?
SP - Super Performance.  Well, that pretty much says it all. Tamron lenses with the SP moniker usually have great optics (glass) and focusing (internal mechanisms). And SP lenses will typically have a constant f/2.8 throughout the zoom range and may have an aperture wider than f/2.8 for prime lenses.
VC - Vibration Compensation. VC has no value when you are shooting in lots of light. VC has tremendous value at dusk or in other low light situations. Vibration Compensation does just what it says. It reduces the shaking that is often caused by the photographer. Otherwise known as camera shake. It's not a problem with fast shutter speeds, but when the lights get low and a slower shutter speed is needed, VC will reduce the number of blurry pictures you come home with. 
Di - Digitally Integrated. Di lenses are optimized for use on crop sensor cameras and full frame cameras. This means I can use a Di lens on my crop-sensor Canon 60D and on my full frame Canon 6D. Nice.
USD - Ultrasonic Silent Drive. This indicates that the lens has a fast and silent auto-focus. Which is great for wedding photography (no loud noises) and any other type of photography where you are shooting a moving subject. 
Tamron SP 24-70mm f/2.8 di vc usd - Body and Design
Tamron SP 24-70mm f/2.8 Di VC USD and Canon EOS 6D
The Tamron SP 24-70mm f/2.8 Di VC USD is a well made lens. It feels strong and that strength comes with some additional weight.  But this should be expected from most lenses that maintain a consistent f/2.8 aperture throughout the zoom range.
The AF and VC buttons feels good.  The zoom ring and focus ring have nice grips. To zoom in and out you have to twist the lens in the opposite direction as Canon lenses. This is a little weird at first but the mind and body adapt.
As with most of my gear, I wish this lens was a little smaller. It's not a bad lens to take out all day. But you will not forget that you are carrying a camera and lens. Which, I suppose, is a good thing.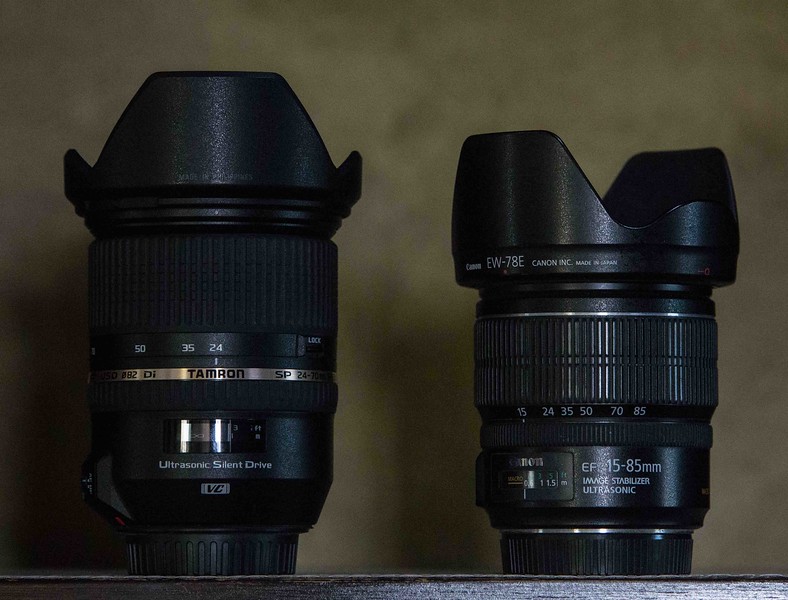 (Left) Tamron SP 24-70mm f/2.8 Di VC USD and (Right) Canon EF-S 15-85mm f/3.5-5.6 IS USM
For years I've used the Canon EOS 60D with a Canon EF-S 15-85mm f/3.5-5.6 IS USM lens. The range of the 15-85mm is great and the smaller size of both the 60D and the Canon 15-85mm make it too good of a combination to just leave at home.
But when the lights get low having the full frame Canon EOS 6D and the Tamron SP 24-70mm f/2.8 gives me an incredible advantage over the crop sensor Canon 60D and Canon EF-S 15-85mm. 
I'll take the extra weight and size of the 6D/Tamron to blur the background for portraits and dominate in low light situations.
Here's a bit more about how the Canon EOS 60D and Canon EOS 6D compare.

---
performance
Sure, it feels solid and it's got some nice acronyms to go with it but how does this baby perform? Can it get up and go when you hit the accelerator? (so to speak)
I've had the Tamron SP 70-200mm f/2.8 Di VC USD for a few months now. I live in a town that is known for having a parade to celebrate a decision to have a parade. Meaning, there's always something going on in the streets.
So, I've had a number of opportunities to put the lens through some real world use. 
focusing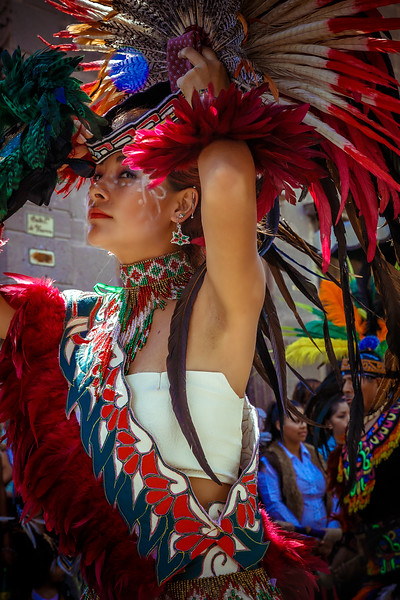 In use, the Tamron SP 24-70mm f/2.8 Di VC USD lens performs much like its big brother the Tamron SP 70-200mm f/2.8 Di VC USD lens. Both lenses are quick to find focus. And like the Tamron 70-200mm the Tamron 24-70mm lens has simply lost focus a couple of times. 
On one portrait shoot with the Tamron SP 24-70mm f/2.8 focus was locked on the subject's face and with a press of the shutter everything went soft. It took several more attempts and one final manual focus before focus was regained. 
I've had cheaper lenses behave erratically before so I was able to at least understand that sometimes these things happen. But the lens lost focus right in the middle of everything being right.  That was a jolt. 
This happened one more time with focus regained a bit quicker. But in each instance, the fact that it lost focus was distracting. Imagine hitting the brakes in your car and nothing happens. 
That said, the lens focuses well 99.999% of the time.
---
color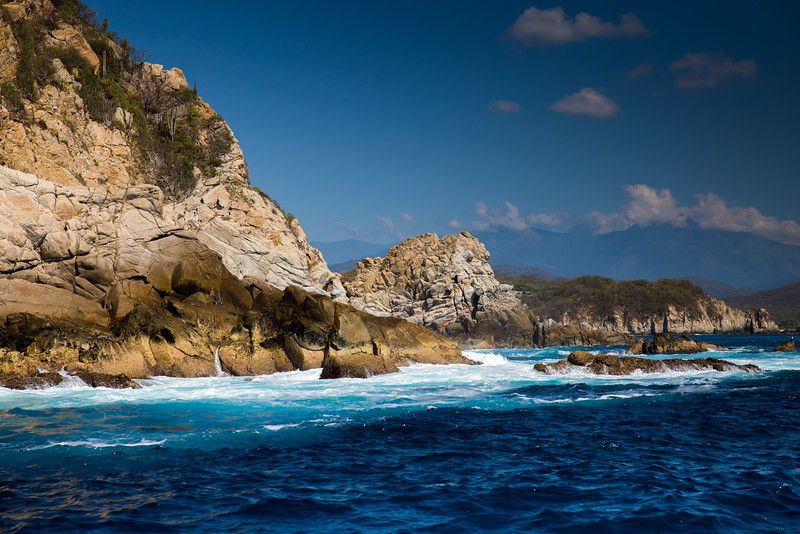 I'm a big fan of the Canon EF-S 15-85mm f/3.5-5.6 IS USM but I always felt that it fell a little short in its color rendering. Not bad, mind you. I just feel like it lacks a little. It doesn't easily give you a beautiful image. But the Tamron SP 24-70mm f/2.8 Di VC USD has that something that the Canon 15-85mm lacks. The Tamron does a good job bringing in rich and accurate color. I'm very pleased with the color from this lens.
---
Sharpness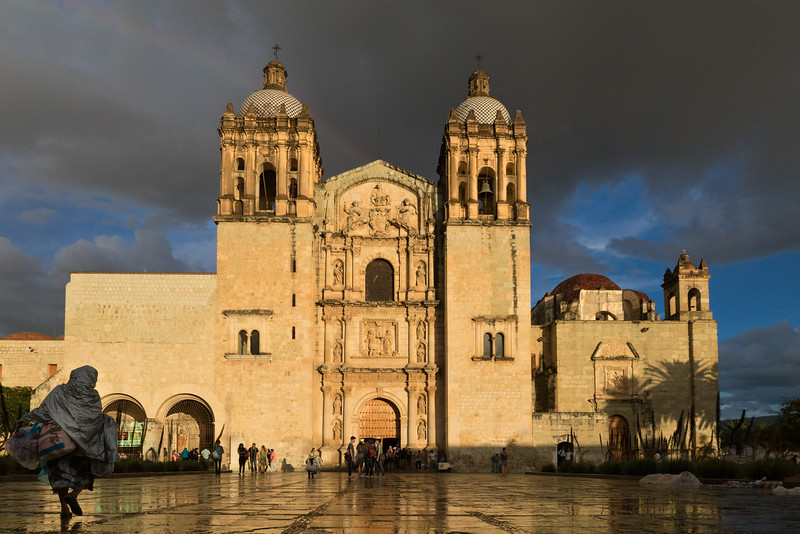 The sharpness of the Tamron SP 24-70mm f/2.8 Di VC USD is in question (at least for now). After a few months of steady use I've seen sharp pictures and some that I wish were sharper. 
But this could be to any other number of outside factors. One of which is the ISO setting. The Tamron 24-70mm has seen most (if not all) of its time on a Canon 6D. The Canon 6D has incredible ISO performance and I have been taking full advantage of that. But I think such extremely high ISO use may be having some adverse affect on sharpness. 
So much shooting in low light is bound to affect focus and sharpness. The Tamron SP 24-70mm f/2.8 Di VC USD's VC has also been put to the test. 
---
Vibration Compensation

Shutter Speed (from left to right) 1/13th, 1/6th and 1/4th of a second. Shot at 70mm.
Vibration Compensation was a deciding factor in choosing the Tamron SP 24-70mm f/2.8 over the Canon EF 24-70mm f/2.8. So, it's value should hopefully present itself. 
Like its big brother the Tamron SP 70-200mm f/2.8 Di VC USD, the Tamron 24-70mm has solid and reliable vibration compensation. It's great to be looking in the viewfinder and see the image lock into place. Once that has happened it's up to the photographer to hold steady and give the VC every advantage to capture a sharp image with a slower shutter speed.
Keep in mind that any image stabilizing system is only as good as the person using the set up. These are not miracle cure systems for your pictures. Also, the more you zoom in the more likely you will be able to see the results of any vibration compensation.
Shooting at a wide 24mm focal length you can naturally get away with a little more camera shake. But as you zoom in, especially at 200mm and beyond, your slightest movements become exaggerated and the need to control vibrations more pronounced.
No issues with the VC on the Tamron SP 24-70mm f/2.8 Di VC USD.
---
Final thoughts
I'm pleased with the Tamron SP 24-70mm f/2.8 Di VC USD lens. It's quick to focus and brings back pictures with rich color. The vibration compensation works very well and when used with the Canon EOS 6D this lens becomes a low light killer. The constant f/2.8 is much appreciated.
I still have and still use the Canon EF-S 15-85mm f/3.5-5,6 IS USM on the Canon EOS 60D. The Canon  EF-S 15-85mm is designed for crop sensor cameras and cannot be used on the full frame 6D. This is why I bought the Tamron 24-70mm - to cover these wider angles on the 6D.
As a walk-around daytime combo, I really like the 60D/15-85mm combo. I'm not afraid to take this combination out at night (as I have done plenty of times).
But now that I have a 6D with very good high ISO performance and the new Tamron 24-70mm f/2.8 there is little doubt about which combination I want at night.
I'm pleased with the lens but cannot help but feel that the Canon EF 24-70mm f/2.8L USM II would be giving me a quicker focus and sharper image. But thoughts like that are pretty much useless. I'm looking forward to many years of shooting with this lens.
---
Sample Photos
All taken with a Canon EOS 6D and the Tamron SP 24-70mm f/2.8 Di VC USD lens.
Aperture f/5.6 - Shutter Speed 1/250th - ISO 250 - Focal Length 61mm
Aperture f/6.5 - Shutter Speed 1/250th - ISO 250 - Focal Length 24mm
---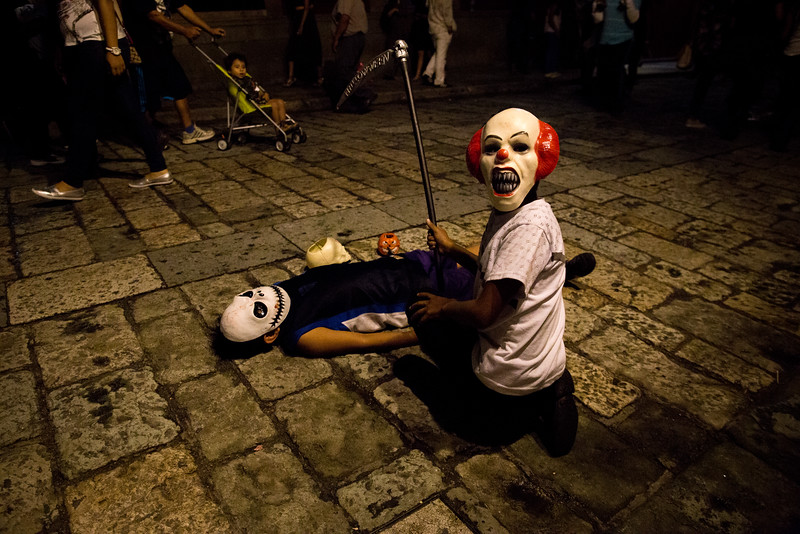 Aperture f/3.5 - Shutter Speed 1/1000th - ISO 8000 - Focal Length 24mm
---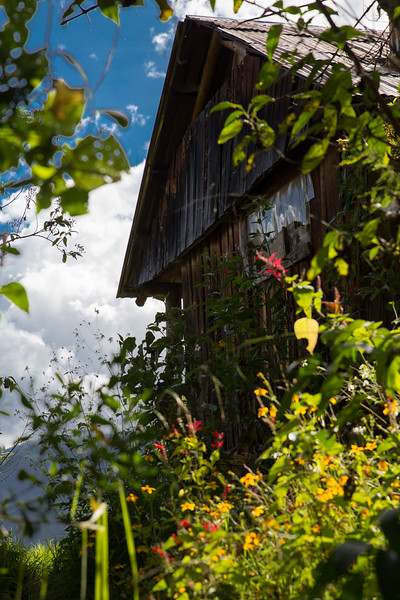 Aperture f/5.3 - Shutter Speed 1/640th - ISO 320 - Focal Length 70mm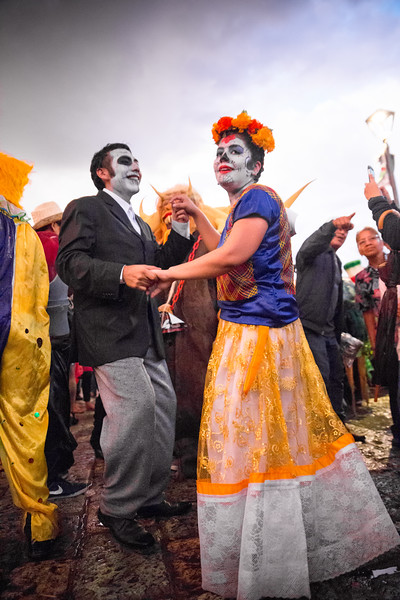 Aperture f/3.2 - Shutter Speed - 1/500th - ISO 25,600 - Focal Length 24mm
---
---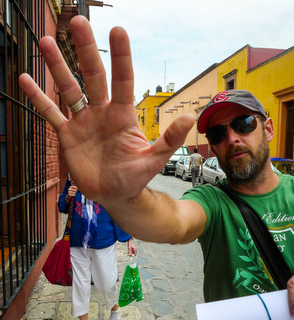 Hi there! I'm Scott. PTMY. Photography is a constant challenge and there is always something to learn - if you want to learn.  For those that do want to learn, I created Picture Power as a resource for you to sharpen your photography skills. If you don't find the answer you're looking for just let me know and together we'll find a way to ignite your inner superhero photography genius. Contact me
---
More from picture power
---
---
photography lesson plans pack