Tamron sp 70-200mm di vc usd lens review
By Scott Umstattd
---
I've had this Tamron 70-200mm lens for a few months now. And I put it to work the day I got it.
---
The day after I received this lens I was on a fashion shoot in the streets of San Miguel de Allende. This was also the first time I used my new Canon 6D as well. Here are my first impressions of the Canon 6D. And this is why I bought the Canon 6D.
I bought the Tamron SP 70-200mm f/2.8 Di VC USD lens to meet the needs of a new client that creates hand-paints dresses. She had models ready and we began shooting on the streets outside of her store.
I had been having success on the these shoots using only my Canon EF 200mm f/2.8L USM lens. The Canon is a great lens, but the lack of zoom was proving to be too limiting. I was missing  good shots simply because I could not back up any further to get the best composition.
Something had to be done.
Tamron 70-200mm. SP VC DI USD?
What do all of the letters mean?
SP - Super Performance.  Well, that pretty much says it all. Tamron lenses with the SP moniker usually have great optics (glass) and focusing (internal mechanisms). And SP lenses will typically have a constant f/2.8 throughout the zoom range and may have an aperture wider than f/2.8 for prime lenses.
VC - Vibration Compensation. VC has no value when you are shooting in lots of light. VC has tremendous value at dusk or in other low light situations. Vibration Compensation does just what it says. It reduces the shaking that is often caused by the photographer. Otherwise known as camera shake. It's not a problem with fast shutter speeds, but when the lights get low and a slower shutter speed is needed, VC will reduce the number of blurry pictures you come home with. Vibration Control in my Tamron 70-200mm is strong. It works well and I can definitely see the value in it.
Di - Digitally Integrated. Di lenses are optimized for use on crop sensor cameras and full frame cameras. This means I can use a Di lens on my crop-sensor Canon 60D and on my full frame Canon 6D. Nice.
USD - Ultrasonic Silent Drive. This indicates that the lens has a fast and silent auto-focus. Which is great for wedding photography (no loud noises) and any other type of photography where you are shooting a moving subject. 

Body and Design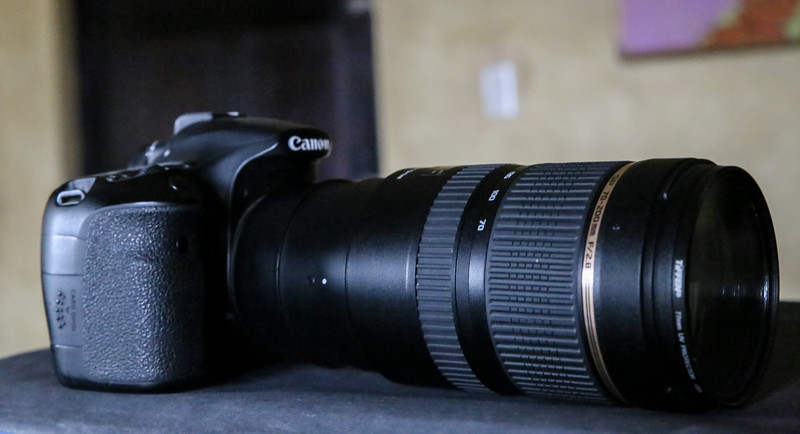 This Tamron 70-200mm is pretty big. This is it attached to my Canon 60D.
One of the reasons why I've waited so long to get a 70-200mm lens is that I love the smaller size of my Canon EF 200mm f/2.8L USM lens. I once owned a Sigma 70-200 but it met some rocks and was never the same afterward. 
I replaced that broken Sigma 70-200mm with the Canon 200mm because I wanted a Canon L lens and I noticed most of the time I was zoomed in to 200mm on the Sigma anyway.
The Canon 200mm, until now, has been all I've needed when I wanted to blur the background or bring a subject closer. Plus, the Canon 200mm is small. It's easy to carry around and it does not draw attention when I'm in the streets. Here's my full review of the Canon EF 200mm f/2.8L USM lens.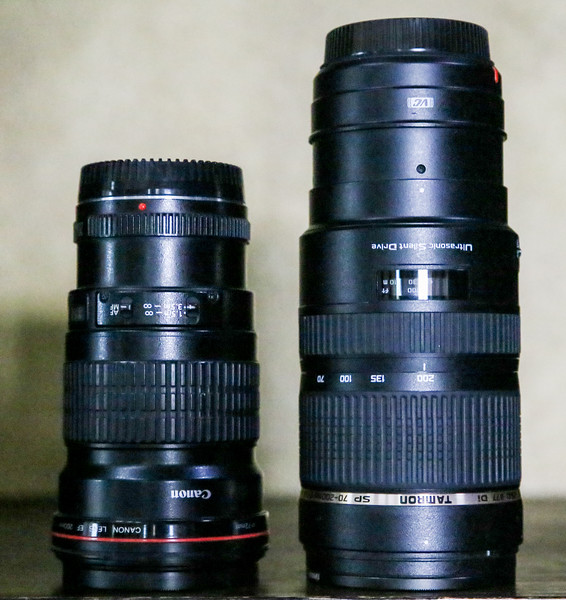 Canon EF 200mm f/2.8L USM and Tamron SP 70-200mm f/2.8 Di VC USD
The Tamron is much bigger and heavier than the Canon. But it's not fair to pass judgement here because the Tamron is a zoom lens and the Canon is a fixed focal length. 
There is nothing about the Tamron that makes it feel weak. It's a solid chunk of glass wrapped in a tight shell. 
The focus and zoom rings have a good grip and they turn with a good amount of resistance. If you are use to Canon zooms prepare to have your brain twisted until you remember to turn right, not left,  to zoom in. All in all the lens feels like a champ.

Performance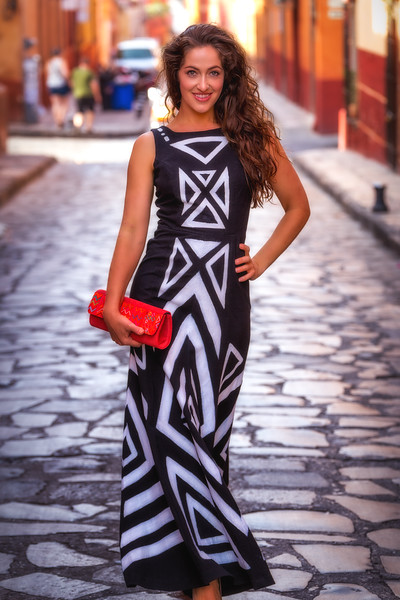 All good and well, but does it have it where it counts? Can it bring in the goods?
Long story short, I like this lens. It has been bringing back great pictures and from literally day one it has not disappointed. Focus is fast and quick. It's silent when it does search for focus in lower light. The VC is really good. I see it lock on the image in my viewfinder and I know it's going to make a difference. 
I guess of all the acronyms associated with this lens, the one I would put into question is SP superior performance. This is largely personal, however. 
The Canon EF 70-200mm f/2.8L IS USM II lens is the 70-200mm lens to be beaten. And I've never owned one. Those things are expensive. Which is why the Canon EF 200mm f/2.8L USM lens is a great lens. It costs about $800 and it gives you the same (some say better) performance and image than the much bigger and much more expensive 70-200mm.
My Canon EF 200mm brings back better pictures and is quicker to focus. In both of these instances, however, the margin of difference is minimal. But a photographer knows what a photographer knows.

Focusing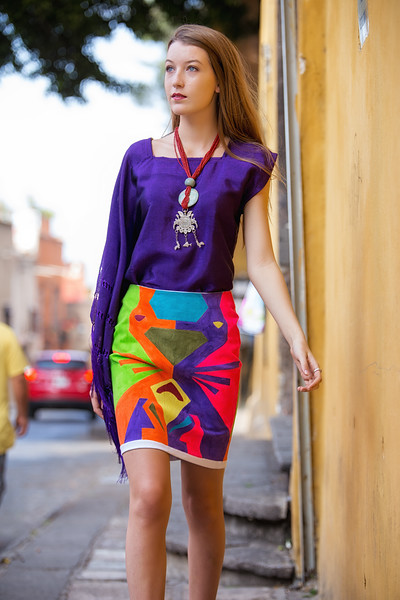 My old Canon EF 200mm f/2.8L USM lens is faster and more reliable than my new Tamron SP 70-200mm Di VC USD lens.
There have been a few instances while shooting the models in the street where my Tamron 70-200mm lost focus and began searching. Each time, it was quick enough to regain focus but that's really a jolt to the rhythm of things when something like that happens.
Other than those occasional times where the lens lost focus it finds and sets itself quickly.


Color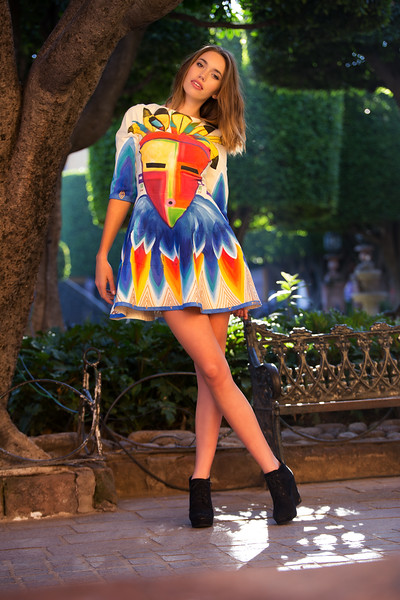 Again, I have to say that my Canon 200mm lens performs better. But again, I have to say the Tamron 70-200mm is not a fixed focal length lens.
That said, I'm very pleased with how my pictures are coming out with this lens. Color is important, But most photos (mine at least) are going to go through color correction. This is not to discount the value of a sharp and color balanced picture as the base for editing growth. 
I have no issues with my Tamron 70-200mm lens with regard to color.

Bokeh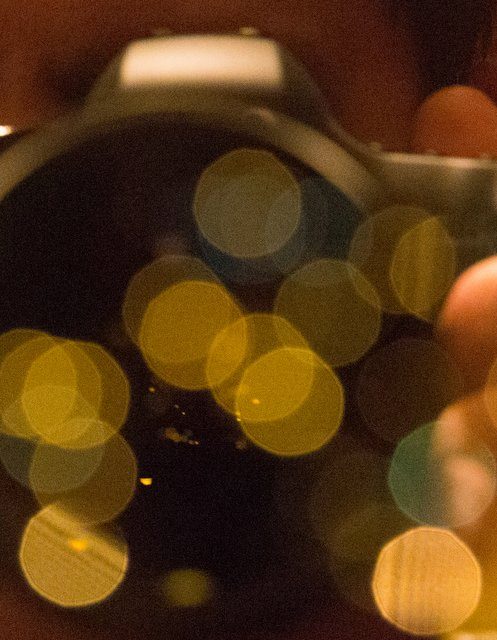 At this point, it may be fair to remind you that I bought the Tamron 70-200mm because I needed more flexibility with my focal lengths. The Canon's bokeh is better than the Tamron's bokeh.
One of the values a 200mm focal length offer is the ability to blur the background. This amount of compression lends itself to isolating your subject from your background.
At this focal length you don't have to use f/2.8 to blur the background or get some bokeh. But, when you do use f/2.8 (opening the aperture) it really separates the subject from the background. 
I have no issues with the Tamron 70-200mm's bokeh. But to be fair, I have not taken a lot of pictures that really emphasize bokeh. 
---

Vibration control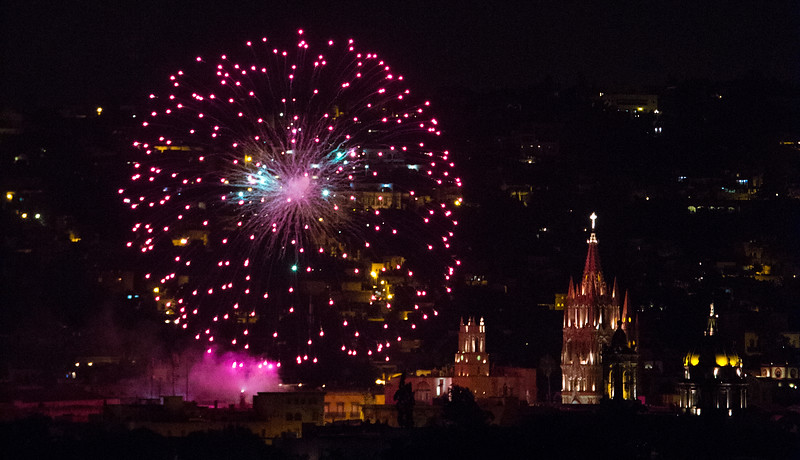 The Tamron 70-200mm's VC performs very well making handheld shots at night possible.
Whether you call it Image Stabilization (Canon), Vibration Reduction (Nikon) or Vibration Control (Tamron) it's a nice feature to have on a lens. Especially a zoom lens. And especially more in low light.
At this point, I'm very pleased with the vibration compensation of the Tamron SP 70-200mm f/2.8 Di VC USD. 
As I said before, when the VC kicks in I can see it lock in place in my viewfinder. When zoomed in to 200mm its value increases. It becomes harder and harder to avoid camera shake as the focal length increases. Being able to shoot under 1/100th of a shutter speed with confidence is a great improvement. 
In this category, my Tamron 70-200mm beats my Canon 200mm. But this, like all of the other comparisons, isn't a fair comparison. The Canon EF 200mm f/2.8L USM lens does not have VC (or IS in Canon terms).
---

final thoughts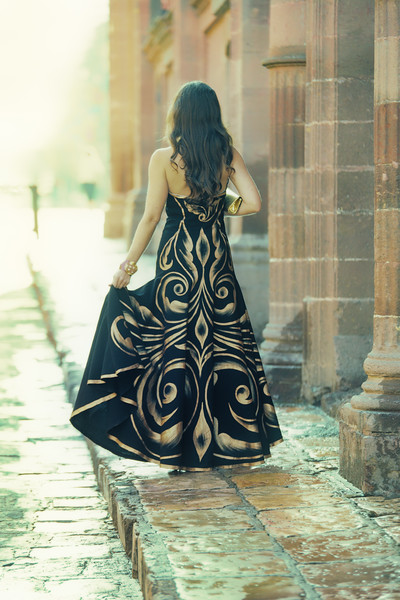 Well, this is not a lens to walk around with all day that's for sure.  The Canon EF 15-85mm f/3.5-5.6 IS USM lens is a great walk around lens. I bought the Tamron 70-200mm for a specific use - fashion/portrait photography. And for these purposes, this is a great lens.
While I still love my Canon EF 200mm f/2.8L USM, simply being able to zoom in and out has already saved a lot of pictures and offered a new world of composition choices. 
The Canon 200mm performs better than the Tamron 70-200mm but the flexibility offered by the Tamron 70-200mm makes it the lens that will see the most action. 
The only negative comment I can make is with its focusing. It's not bad. In fact, it locks onto focus quickly. But those instances when it simply lost focus were unusual. I don't recall my Canon 200mm ever doing that. Maybe in low light but not outside with more than enough light. 
The biggest positive I have about this lens is the vibration compensation. It really has opened some new doors for getting shots that I would otherwise not even attempted. The Tamron 70-200mm f/2.8 coupled with the incredible low light performance of my Canon EOS 6D allows me to shoot throughout the night no matter how low the light is.
This is a great lens to have in my arsenal. It may stay home more than I like because of its size but when I do take it out I know I'm going to come back with some special pictures.
---

sample photos
All taken with a Canon EOS 6D and the Tamron SP 70-200mm f/2.8 Di VC USD.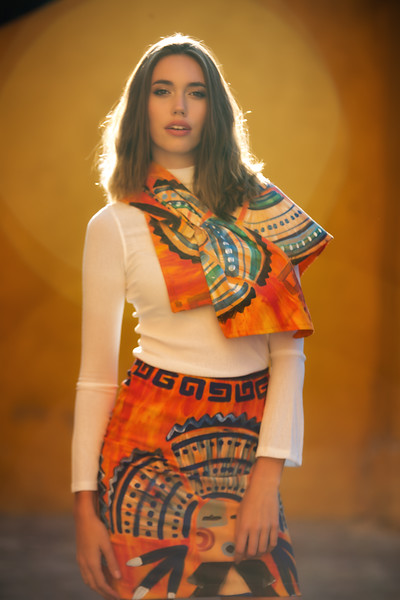 Aperture f/3.2 - Shutter Speed 1/320th - ISO 250 - Focal Length 152mm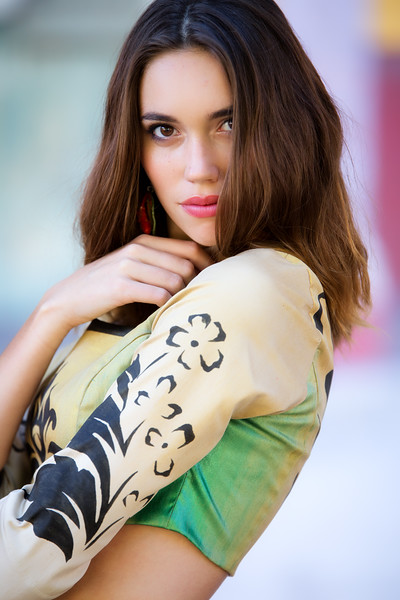 Aperture f/2.8 - Shutter Speed 1/200th - ISO 640 - Focal Length 200mm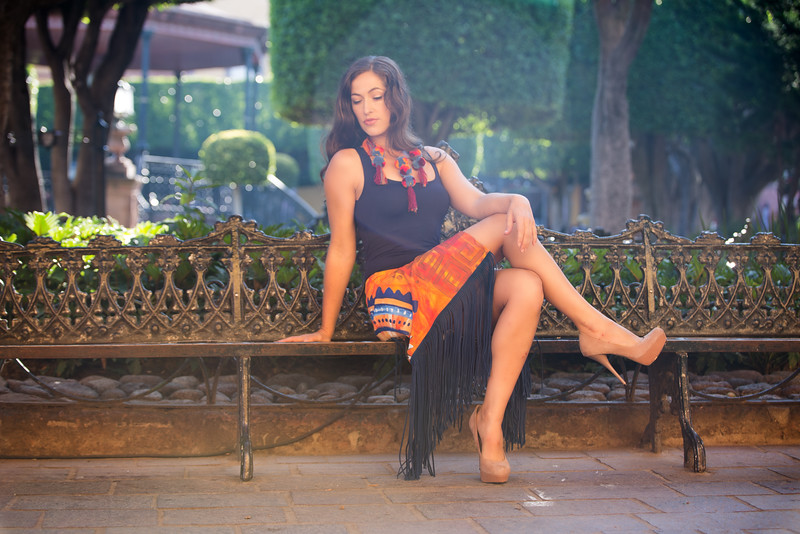 Aperture f/3.5 - Shutter Speed 1/100th - ISO 100 - Focal Length - 70mm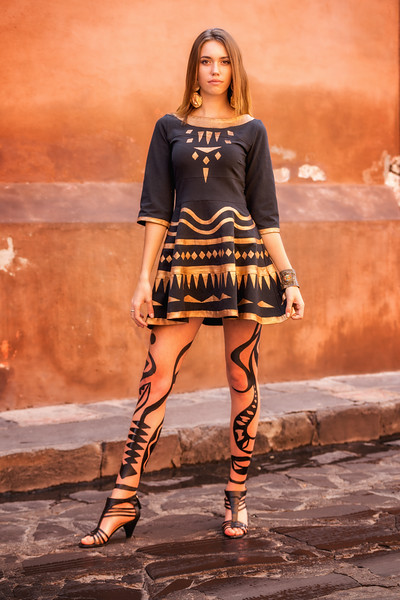 Aperture f/4 - Shutter Speed - 1/320th - ISO 320 - Focal Length - 70mm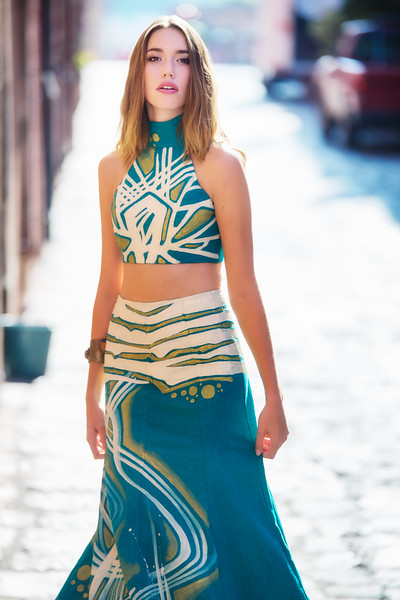 Aperture - f/3.2 - Shutter Speed - 1/500th - ISO 125 - Focal Length 200mm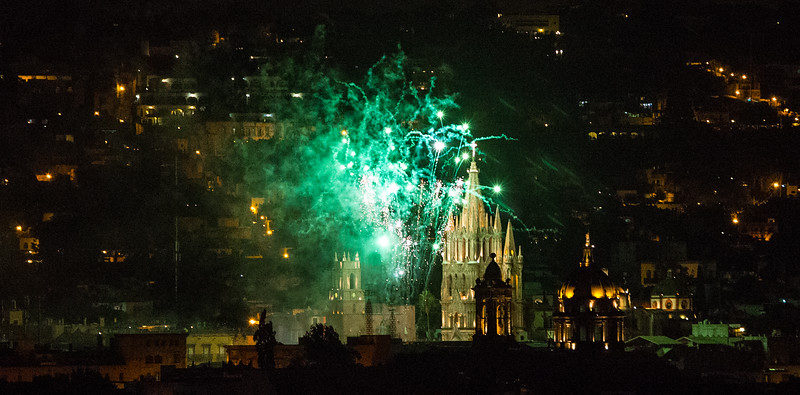 Aperture f/5 - Shutter Speed 1/100th - ISO 10,000 - Focal Length 200mm
---
More from picture power
---
---
photography lesson plans pack